Dog Breeders > Czech Republic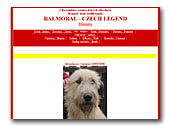 BALMORAL - CZECH LEGEND
Here you can find news about irish wolfhounds and australian terriers. Shows, puppies and our live with dogs!
Irish Wolfhound
Australian Terrier

Kennel Queen Elsa
Breeding bernese mountain dog and now also appenzeller mountain dog deal with almost 10 years. Behind that time arise from our breeding already much best - selling individuals, but also very much lubricator bis families. Ours aim is escalation long age in breeding and support health pages breeding. Deal with also training dogs and pay work at school for dogs.
Bernese Mountain Dog
Appenzell Cattle Dog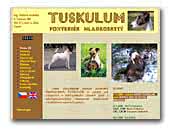 TUSKULUM Fox Terrier Smooth
We are kennel of fox terrier smooth founded in 1996. We breed quality smooth with typical character. Our dogs are used in hunting also. Our the most succesful is European winner, Interchampion, Universal working dog, champion Chart Tuskulum.
Fox Terrier Smooth

z Aleany - Czech Shih-Tzu kennel
Small Shih-Tzu kennel from Czech republic. We have any lovely puppies!
Shih Tzu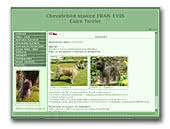 kennel FRAN - EVIS Cairn Terriers
Homepage of our Cairn terriers. You can ind here all informations about our Cairn terriers, our progeny, show results, titles, about our puppies.
Cairn Terrier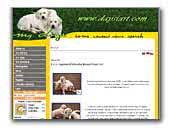 kennel Daysi Art - labrador retriever
F.C.I. registered labrador kennel Daysi Art, from Czech republic, hav stallion dog, bitches, puppies.
Labrador Retriever
« Prev 1 2 3 4 5 6 7 8 9 10 11 12 13 14 15 16 17 18 19 20 21 22 23 24 25 26 27 28 29 30 31 32 33 34 35 36 37 38 39 40 41 42 43 44 45 46 47 48 49 50 51 52 53 54 55 56 57 58 59 60 61 62 63 64 65 66 67 68 69 70 71 72 73 74 75 76 77 78 79 80 81 82 83 84 85 Next »