Dog Breeders > Czech Republic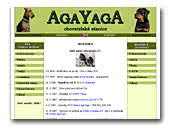 AgaYaga kennel
Airedale as a companion for life, a lot of photos, new video of puppies. Once airedale, always airedale. Welcome to our pages.
Airedale Terrier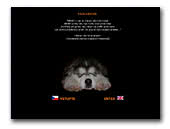 Miagorpok
Breeders of Alaskan Malamute Kennel.
Alaskan Malamute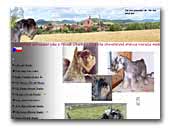 z Povodí Oharky - Schnauzer kennel
Miniature Schnauzers Peepper and Salt from Czech republic. Our ladyes, puppies, pedigree, pictures, etc. ...
Miniature Schnauzer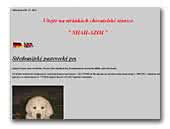 SHAH-AZIM Central Asian Ovtcharka
Puppies for sale, from russian connection, male, female.
Central Asia Shepherd Dog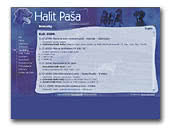 Halit Pasa Kennel
Homepage of our dobermanns. You can ind here all informations about our dobermanns, our progen, our success, show results, titles, work, health tests, about our puppies, about our friends.
Dobermann
« Prev 1 2 3 4 5 6 7 8 9 10 11 12 13 14 15 16 17 18 19 20 21 22 23 24 25 26 27 28 29 30 31 32 33 34 35 36 37 38 39 40 41 42 43 44 45 46 47 48 49 50 51 52 53 54 55 56 57 58 59 60 61 62 63 64 65 66 67 68 69 70 71 72 73 74 75 76 77 78 79 80 81 82 83 84 85 Next »