Dog Breeders > Czech Republic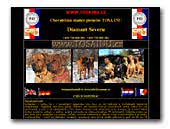 Diamant Severu
Tosa breeding station Diamant severu.
Tosa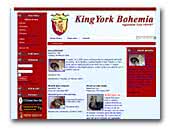 King York Bohemia
Chovná stanice yorkshire terrierů.
Yorkshire Terrier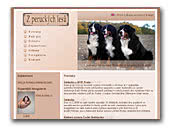 Kennel z Peruckých lesů
We have two females Bessy z Kolínského Polabí and her daughter Champion of Czech republic Ambra z Peruckých lesů and one male Archimedes Čierne Král'ovstvo. Now our Ambra has eight puppies with Champion of Germany Don vom Bärligarten.
Bernese Mountain Dog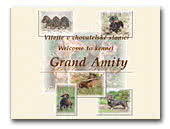 Kennel GRAND AMITY
Small familly kennel, home of wire-haired and smooth-haired dachshunds with dual purpose.
Dachshund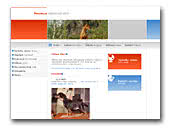 Via Bohemica kennel
Miniature pinschers with top quality on shows, sports and breeding but on first place as best friends. You are welcome!!!
Miniature Pinscher
« Prev 1 2 3 4 5 6 7 8 9 10 11 12 13 14 15 16 17 18 19 20 21 22 23 24 25 26 27 28 29 30 31 32 33 34 35 36 37 38 39 40 41 42 43 44 45 46 47 48 49 50 51 52 53 54 55 56 57 58 59 60 61 62 63 64 65 66 67 68 69 70 71 72 73 74 75 76 77 78 79 80 81 82 83 84 85 Next »