Dog Breeders > Czech Republic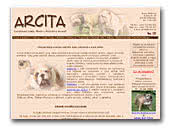 ARCITA - English Bulldog and Pug
Our breeding station ARCITA was established in 1990 and except for english bulldogs we also successfully breeded Dandie Dinmont Terriers and moloss races. We always started goal-directed animal breeding on the imported stallion dogs that exceeded in quality and absence of problems.

Outbound dogs from our station are already representing their owners at exhibitions. They are holders of the highest assessments and prizes from national, international and european exhibitions. We breeded Champions, Interchampions, Multichampions and World and European champions and winners. We ensure an all-day and affectionate care for the dogs and for puppies particularly. We strictly obey principals of correct diet and a permanent contact with people and dogs.
English Bulldog
Pug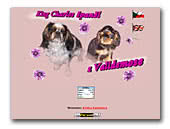 kennel z Valldemose
We breed all coloured varietes of King charles spaniel.
King Charles Spaniel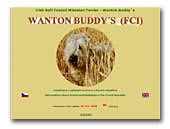 Kennel WANTON BUDDY'S
Irish soft coated wheaten terrier - breeding based on the old quality European breed lines. Type - temperament - soudness.
Irish Soft Coated Wheaten Terrier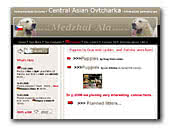 Medzhal Ala kennel (ALABAI)
Central Asian Shepherd Dogs
We have CAO's from Russia with turkmenian and novosibirian bloodline (line of INTCh. Darstan Alladin, Ch. Ayla Ak Sulu-aborigen from Turkmenia-by this female we have two littersisters, INTCh. Gray Vest Lubim, GCh. Ashdar - S.Galiaskarov, INTCH. Shaimerden, INTCH. Tau Bay, Ch. Sary Shaitan Kibirka, fighting dogs Alar, Aray-turkmenian, dog etc.. )

Please visit our wesite to see our Central Asian Shepherds :-). We have puppies by russian-turkmenian bloodline available !
Central Asian Shepherd Dog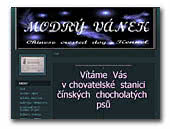 MODRÝ  VÁNEK
Welcome to our kennel. We breed Chinese Crested Dog from proved bloodlines. We are from Czech republic.
Chinese Crested Dog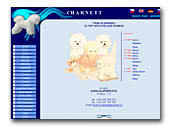 CHARNETT Bichon Frise
Kennel CHARNETT established in 1982, intent on a health, vitality and quality exterier of litters. Our puppies are bearers of more than 100 Champion-titles from different countries of the world.
Bichon Frise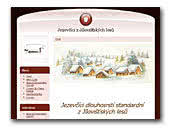 z Jílovišťských lesů
Breeding of standard long haired dachshunds /teckels/ in red colour. Kennel from Czech republic.
Dachshund
« Prev 1 2 3 4 5 6 7 8 9 10 11 12 13 14 15 16 17 18 19 20 21 22 23 24 25 26 27 28 29 30 31 32 33 34 35 36 37 38 39 40 41 42 43 44 45 46 47 48 49 50 51 52 53 54 55 56 57 58 59 60 61 62 63 64 65 66 67 68 69 70 71 72 73 74 75 76 77 78 79 80 81 82 83 84 85 Next »