Dog Breeders > Czech Republic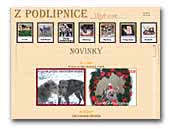 Z Podlipnice
Život se psy, výstavy, odchovy.
Deerhound
Chinese Crested Dog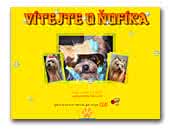 Stránky jednoho hafíka Ňufíka
This is site for my beautiful doggy Ňufi. It's yorkshire terrier from Ostrava from Czech republic.
Yorkshire Terrier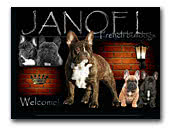 kennel Janoel french bulldogs
kennel Janoel - top quality frenches

20 years breeding top quality french bulldogs for showing and breeding. Top quality, 100% health and happy character.
French Bulldog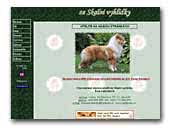 ze Skalní vyhlídky - shelties kennel
The small kennel of shelties in Czech Republic.
Shetland Sheepdog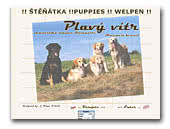 Plavy vitr - Hovawart kennel
Our Hovawart kennel have long tradition (since 1989) and was one of the first former Czechoslovakia. We had 14 litters. In our the most successful litter "K" there are 4 Interchampions.
Hovawart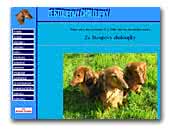 ZE STOUPOVY CHALOUPKY
Kennel from Czech republic.Breeding of miniature and Kaninchen long haired dachshunds/teckels/ in red colour.
Dachshund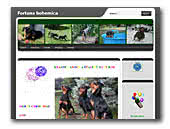 Fortuna bohemica
Eine kleine Hobbyzucht der Deutschen Pinscher in der schwarz-roten Farbe. Für mehrere Infos sind Sie an unseren Webseiten herzlich willkommen!
German Pinscher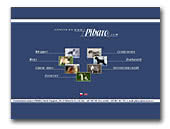 Pibaro kennel
Top dog kennel & profesional handler.
Pug
Lhasa Apso
Australian Shepherd
« Prev 1 2 3 4 5 6 7 8 9 10 11 12 13 14 15 16 17 18 19 20 21 22 23 24 25 26 27 28 29 30 31 32 33 34 35 36 37 38 39 40 41 42 43 44 45 46 47 48 49 50 51 52 53 54 55 56 57 58 59 60 61 62 63 64 65 66 67 68 69 70 71 72 73 74 75 76 77 78 79 80 81 82 83 84 85 Next »