Dog Breeders > Denmark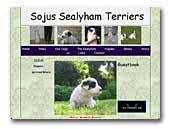 Sojus Sealyham Terriers
Small kennel with high quality Sealyham Terriers.
Sealyham Terrier

Rudebeck's Chihuahua
We are a small breed of long/shorthair chihuahua.
Chihuahua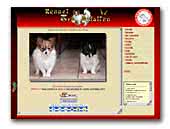 Kennel Troldalfen
We are a small kennel dedicated to the lovely and fun Papillon. We live close to Aalborg in the northern part of Denmark in a rural area with plenty of room for the dogs - outside as well as inside.

We like to show our dogs and attend a lot of shows every year. We breed a few litters of puppies a year, and each litter is just as funny as the last one.. Visitors are alwats welcome by appointment.
Papillon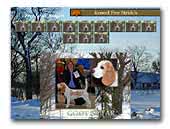 Kennel Free Stride's
Breeder of beagles for show and house pets. Our aim is to breed healthy puppies with good temperaments - as close to the beagle standard as possible.
Beagle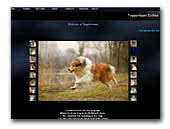 Topperteam Collies
Breeder of the English Rough Collies. We're situated in Denmark. Visitors are welcome, just make an appointment.

Our goal is breedding healthy, beauty, lovely rough collies. Our heart belong to the english type of collies, and it's the type of collies you will find in out home. We do only have selected litters, by interest drop me an email.
Collie Rough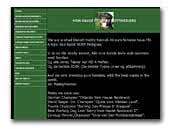 vom Hause Desteny
Puppies afther : Burning Des Princes D`Aragone / Gianna Aus Der Espenstatte.

We have excellent puppies afther Burning and Gianna. Born 11.january. The puppies are 4 males and 5 females. The puppies are 8. week on 08. marts 2011
Rottweiler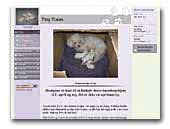 Tiny Tunes Bichon Bolognese
A small and cosy kennel situated in Denmark, and dedicated to the breeding of bichon bolognese. For further information please see my English webpage.
Bolognese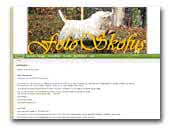 Fotoskofus - Mathilde Zederkof
Photo and show off page! Looking for some beautiful male westies for your bitch? Then take a look on my page !
West Highland White Terrier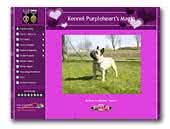 Purpleheart's Magic
French bulldog small kennel from Denmark. We would like to introduce you our Frenchies who are our essential members of our family with very important position in our life.
French Bulldog

Kennel Great Bel
Breeder of Harlequin & Black Great Dane from Denmark.
Great Dane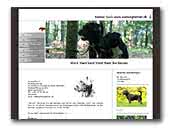 Kennel Duvå - Patterdale / Fell terrier
Our Working Terriers is hunting dogs used mainly to bolt after foxes, driving them out from their hiding spots. It has a tremendous drive and is extremely strong mentally and are very persevering. It has a great need for employment, its very tough and has a tireless hunting pleasure. The Working Terrier is also very quick to change his mind, and as soon as it is indoors, the calm, loving and always happy dog shows up. A really lovely familydog, a perpetual entertainment and a loyal hunting companion.

The aim of Kennel Duvå is first and foremost, to help maintain the Working Terrier, as the great working dog it always was meant to be. We breed healthy, strong and talented game types, which are harmonious, social, and contact-seeking. The dogs must be confident and nervous dogs avoided.
Patterdale Terrier / Fell terrier