Dog Breeders > Denmark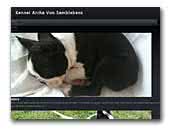 Kennel Archa Von Samblebens
- Boston terrier kennel
Danish kennel with Boston terriers.
Boston Terrier

Illumineer Australian Shepherd
Small hobby based kennel dedicated to breeding top quality Australian Shepherds. Our kennel is located in Denmark and is registered with DKK (Danish Kennel Club) and is therefore under FCI.
Australian Shepherd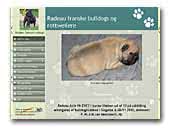 Radeau French Bulldogs and Rottweilers
Serios breeding of dogs for exhibition, family and work. We use only healthy dogs in our breeding program.
French Bulldog
Rottweiler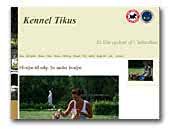 Kennel Tikus
I have a small breeding program and only have a few littes a year. I only have dogs with the best blodlines. A lot of american lines and Japanees lines. My dogs live with me in my home and I goes to show as often as I can. I have a WJW 2010 that I am very proud of. Enjoy my homepage:-)
Chihuahua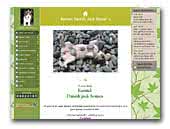 Danish Jack House's
Little kennel, on the middle island Funen, in Denmark. FCI standart Russell's (short legged). Show, Hunting and family dogs.
Jack Russell Terrier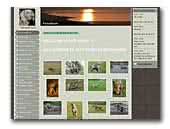 Hot Shoot's Weimaraner
Hot Shoot's is a breed of hunting lines.

The most winning dog in Denmark ever - many year winner - hunting/showChampions is from kennel Hot Shoot's. The breed is based on the best bloodlines - healthy - HD free in generations - all round dogs and also nice exterior. Puppies are born in the house - introduced to wild game, water if it is summer, with trips to beaches and forests and is familiar with driving. Furthermore, together with the family dogs - and they will be intruced to many visitors.

We breed once a year and reservation is possibel.
Weimaraner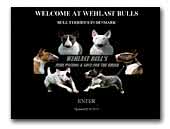 Wehlast Bull's Bull Terriers
Welcome to The World of Wehlast Bull's & our lovely Bull Terriers !
Bull Terriers bred with super temperments - Strong health & show quality ! Come by and visit us, meet the bullies, have a look at our many bull terrier pictures and feel free to contact us with any question regarding our favorite breed, you might have.
Bull Terrier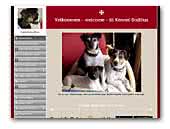 Kennel Bodilius Danish Swedish Farmdogs
We are a serious breeder in Denmark breeding very good-tempered Danish Swedish Farmdogs - family dogs. Cuddly, playful, loving and intelligent dogs - easy to have with you everywhere. Good companions, love children, and insists to be a member of the family. Please read all about this breed at ...
Danish Swedish Farmdog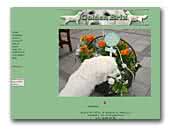 Golden Brix
High quality Golden Retrivers in Denmark.
Golden Retriever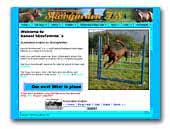 Skovfarmen's Australian Kelpies
Kennel Skovfarmen's is an Australian Kelpie Kennel registrered by the FCI and the Danish Kennel Club. We are breeding Australian Kelpies in our home invironment.

Our mission is to breed healthy, mentally sound dogs with desire for and ability to work. Our puppies have FCI/DKK papers and pedigree. Our puppies are socialised and raised with children, cats, other dogs, cows and horses.

Puppies are only sold to active homes.
Australian Kelpie