Dog Breeders > Denmark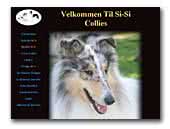 Si-Si Collies
We breed rough collies since 1983, mainly blue merles and trics. We have only 1 litter per year (max. 2). Our aim is breed classic collies with beauty and healthy.
Collie Rough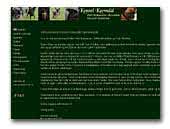 Kennel Karmdal
Kennel Karmdal is a smaller house breed in Denmark. We are breeding Petit Brabancon and Deutsch Drahthaar. On our homepage you will find information about our dogs, breeding etc.
Small Brabant Griffon
Brussels Griffon
German Wirehaired Pointer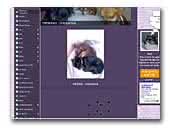 Frebonas Chihuahua
I have a small breeding of chihuahua and goes to show ...
Chihuahua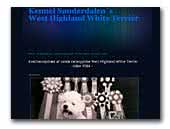 Kennel Sønderdalen´s
West Highland White Terrier
Top quality breeder in Denmark of West Highland White Terrier since 1984.
West Highland White Terrier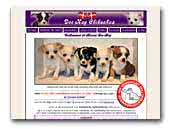 Dee Kay Chihuahua
Small but serious breeding of long- and smoothcoat chihuahuas. Only the best bloodlines.
Chihuahua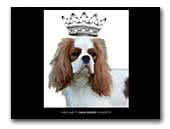 Kennel Cava Choice
A small hobbybased kennel located in the northern of Denmark with a great interest in the Cavalier King Charles spaniel.
Cavalier King Charles Spaniel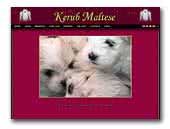 Kerub Maltese Kennel
Breed of Maltese with the best bloodlines.
Maltese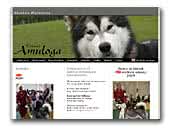 Kennel Amuloga Alaskan Malamute
Top breed of Alaskan Malamute. Do you whant a Malamute who also can be a family, show.
Alaskan Malamute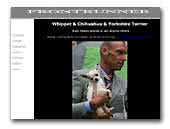 Kennel Frontrunner's
Breeder of Whippets, Chihuahuas.
Chihuahua
Whippet
Yorkshire Terrier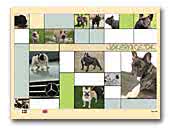 kennel Joker Face
Welcome to kennel Joker Face of Denmark.

We have been breeding under the auspicies of Danish Kennel Club/FCI for the past 19 years. We only use healthy dogs common to the official race standards of french bulldogs, and we import breeding dogs from the best and most succesful kennels from all over Europe.

Kennel Joker Face strive that these bloodlines combined with our breed, is able to contribute to the refinement of the race, and bring a lot of joy to future owners of our puppies.

If you have any further questions regarding puppies/maidings or other questions relating to french bulldogs, please feel free to contact us by mail or phone.
French Bulldog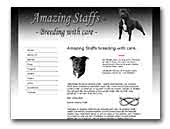 Amazing Staffs
Amazing Staffs Breeding with Care

Description: Welcome at Amazing Staffs. Please visit our website to see further about our dogs and us. Owner of Ut Pictura Daffodil Yellow, Janeiro Amazing Slade Czech and more.
Staffordshire Bull Terrier