Dog Breeders > Denmark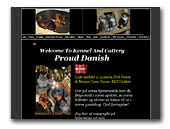 Proud Danish Dobermann Kennel
We are serious breeders of Dobermann, our dogs are like our children. We make pups as near the standard as possible. Our goal is to make show, work and family dogs all in one.

Our pups is registered in DKK/FCI, and will be vac, micro chipped and treated for worms and fleas.Our pups and dogs grows up with children, cats and birds. Please viset our homepage and take a look.
Dobermann

Kennel Wild and Wicked
Small International Whippet kennel. We are attending shows all over Europe. At Kennel Wild and Wicked the dogs are the focual point and members of the family and sleeps in the bed and sofa. The bond with a true DOG is as lasting as the ties of this earth can ever be.
Whippet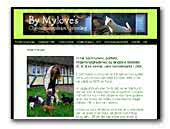 By Mylove's
Breeding with love for both long and short hair chihuahua. Member of DKK/FCI.
Chihuahua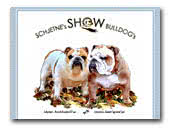 SCHJETNE'S Show Bulldogs
We breed as close to the standard as possible. We breed the true bulldog spirit from our stock you can see there is always a diamond in the dust. We have over the past 12 years with the breed, first as a companion dog. Later we start breeding, our first litter came in 1999.

And from 2000-2007 we have made up a few dogs there have been award 39 Champion titels. Bulldog Of The Year 2002-2003-2005-2006-2006-2007 in Denmark. And in Finland Puppy of The Year 2002. Most winning English Bulldog breeder 2004-2005-2006-2007-2008 in Denmark.
English Bulldog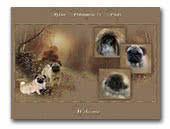 Kisci Pekingese & Pugs
Breeder for more than 30 years - breeding for quality not quantity.
Pekingese
Pug

Kennel HADBERG
Irish Glen of Imaal Terrier
Please feel free to visit our hompage for more information about this lovely breed.
Irish Glen of Imaal Terrier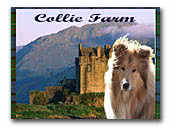 Kennel Collie Farm
My breeding are based on pure English bloodline.
Collie Rough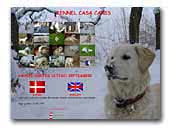 Casa Canis
Information about our Golden Retrievers. Breed success criteria's are, health, good temper and will to retrieve.
Golden Retriever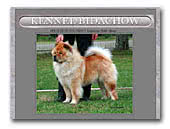 Kennel Bidachow
Kennel Bidachow is a smooth and rough kennel in Denmark. Breeding since 1980. Here you can meet our chows, find many photos, see news and get lot of information. Our chower is part of the family and live with us in the house.
Chow Chow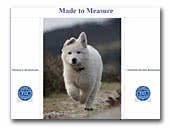 Made to Measure
Berger Blanc Suisse from very socialiced home -for show, family and working.
White Swiss Shepherd Dog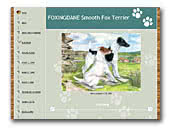 FOXINGDANE
FCI-Breeder of Smooth Fox Terriers since 1995. Welcome to visit our website to see photos and learn more about this wonderful breed.
Fox Terrier Smooth
Fox Terrier Wire