Dog Breeders > Denmark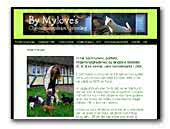 By Mylove's
Breeding with love for both long and short hair chihuahua. Member of DKK/FCI.
Chihuahua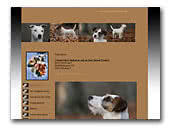 Kennel Duvaa
A Danish Jack Russell Terrier kennel.
Jack Russell Terrier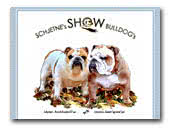 SCHJETNE'S Show Bulldogs
We breed as close to the standard as possible. We breed the true bulldog spirit from our stock you can see there is always a diamond in the dust. We have over the past 12 years with the breed, first as a companion dog. Later we start breeding, our first litter came in 1999.

And from 2000-2007 we have made up a few dogs there have been award 39 Champion titels. Bulldog Of The Year 2002-2003-2005-2006-2006-2007 in Denmark. And in Finland Puppy of The Year 2002. Most winning English Bulldog breeder 2004-2005-2006-2007-2008 in Denmark.
English Bulldog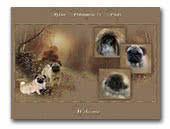 Kisci Pekingese & Pugs
Breeder for more than 30 years - breeding for quality not quantity.
Pekingese
Pug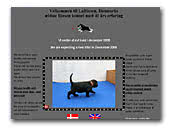 LaRiesen - Riesenschnauzer Black
GiantSchnauzer Breeder In Denmark. Workings line and family dogs.

Puppie december 2008 between the female call: Kara and the male: Gloris Fireckracker Zippo MULTICHAMPION + INTCH + IPO-1 from: giantblackgold In Denmark the only male with that title In Denmark.
Giant Schnauzer

Kennel HADBERG
Irish Glen of Imaal Terrier
Please feel free to visit our hompage for more information about this lovely breed.
Irish Glen of Imaal Terrier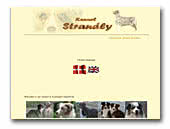 Strandly
Top Quality Australian Shepherds. Small but very comitted breeder of top show quality Australian Shepherds. All our dogs live together with us, and puppies are raised in the heart of our home. Puppies occasionally.
Australian Shepherd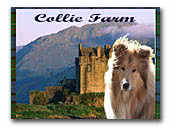 Kennel Collie Farm
My breeding are based on pure English bloodline.
Collie Rough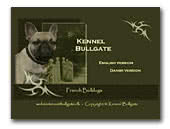 Kennel Bullgate
A Danish FCI-registered Kennel with few dogs. We are breeders who believe health comes first of all. Please visit our Webpage to find out more.
French Bulldog