Dog Breeders > Estonia

Heidelind's
We have a small, familial kennel in Estonia. We breed high quality Pugs and Rough Collies. Our dogs come from excellent backgrounds. We enjoy showing and breeding. All our dogs live with us as family members.

We only breed on healthy animals for show conformation, although our matting priority is definitely health and balanced personality for which we are very proud! We are a FCI approved kennel. I have been 4 x Estonian Best Junior Handler and now I am F.C.I judge. Welcome to visit our site.
Pug
Collie Rough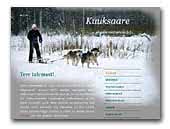 Kuuksaare Alaskan Malamutes
Kuuksaare kennel is a small hobbykennel, located in eastern Estonia, breeding Alaskan Malamutes. Welcome to our homepage!
Alaskan Malamute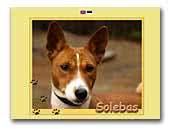 Solebas kennel
Healthy and high-quality basenjis.
Basenji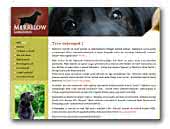 Kennel Merrilow
Merrilow is a small kennel with one or two dogs at home with enough space and love for each of them.
Labrador Retriever
Chesapeake Bay Retriever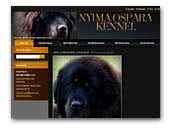 Nyima Ospara Kennel
Tibetan mastiffs kennel.
Tibetan Mastiff
Chin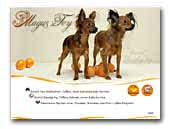 Magus Toy - Kennel Russkiy toy

In translation from the Estonian language the word "magus" means "sweet". We named our kennel so, because when you take such crumb on hands, you wish to tell at once "You are my sweet!".

Despite the small size, this dog is active, cheerful, courageous and infinitely betrayed to the owner. A small dog with the big heart.
Best wishes, Sophia
Russian Toy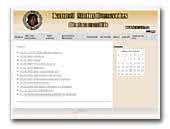 Kennel Status Benevoles
Tibetan mastiffs since 1997.
Tibetan Mastiff

Kennel Ability
We are a small boxers and dobermans family kennel, located in the south of Estonia. Our puppies are raised in family environment. Our purpose is to breed healty boxers and dobermans of typical temperament and good appearance. We are open to talk to you in English, Russian or Estonian. You can send us e-mail as well.
Dobermann
Geraman Boxer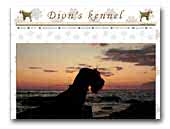 Dion's kennel
Welcome to Dion's kennel!
Irish Soft Coated Wheaten Terrier
Cesky Terrier
Siberian Husky