Dog Breeders > Estonia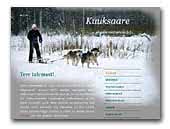 Kuuksaare Alaskan Malamutes
Kuuksaare kennel is a small hobbykennel, located in eastern Estonia, breeding Alaskan Malamutes. Welcome to our homepage!
Alaskan Malamute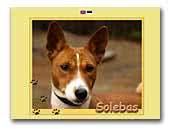 Solebas kennel
Healthy and high-quality basenjis.
Basenji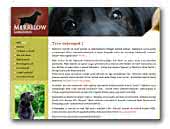 Kennel Merrilow
Merrilow is a small kennel with one or two dogs at home with enough space and love for each of them.
Labrador Retriever
Chesapeake Bay Retriever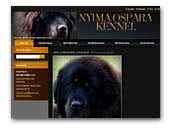 Nyima Ospara Kennel
Tibetan mastiffs kennel.
Tibetan Mastiff
Chin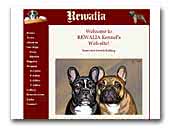 kennel REWALIA
small homekennel in Estonia, breeding french buldog. Welcome to our homepage and see more !
French Bulldog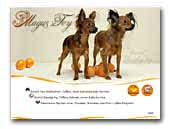 Magus Toy - Kennel Russkiy toy

In translation from the Estonian language the word "magus" means "sweet". We named our kennel so, because when you take such crumb on hands, you wish to tell at once "You are my sweet!".

Despite the small size, this dog is active, cheerful, courageous and infinitely betrayed to the owner. A small dog with the big heart.
Best wishes, Sophia
Russian Toy