Dog Breeders > Estonia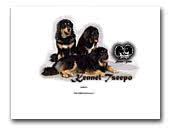 Tseepo Tibetan mastif kennel
We have Tibatan mastif kennel in Estonina. We own very differente bloodlines and type varietes of Tibetan mastiff. Welkome to our webiste to see our dogs and our breeding. We are very big show fans and travelle in all Europe !
Tibetan Mastif

Rishiwa
Tibetan Mastif breeding!
Tibetan Mastiff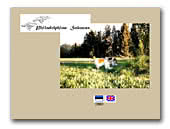 Philadelphian Sabanna
Hobbykennel in Estonia. Our Borzois are living with us as family members, they have also great results from the Shows and Lure Coursing.
Borzoi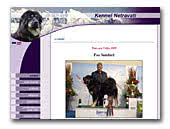 Netravati - tibetan mastiffs
and welsh springer spaniel kennel
Kennel Netravati is a small home kennel with concentration on raising and breeding Tibetan Mastiffs. In our kennel we have the traditional black & tan Tibetan as well as the golden and black Tibetan Mastiff that is still relatively rare in Estonia.
Tibetan Mastiff
Welsh Springer Spaniel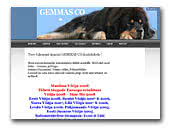 kennel Gemmas Co
Welcome to the homepage of kennel Gemmas Co. Our kennel has got its name after Gemma who is also World Winner 2008.
Tibetan Mastiff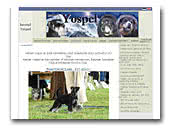 Kennel YOSPEL
Black/silver Miniature Schnauzers from Estonia, Europe. Wellcome!
Miniature Schnauzer
Tibetan Mastiff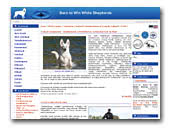 Born to Win White Shepherds
We are breeding intelligent, highly trainable, watchful and extremely loyal dogs with a purpose in life - Born to Win! You are welcome to the homepage of the Intelligent, Loyal, Versatile and Noble - the White Shepherd! The dog that simply catches eye with it's impressive look and wins hearts with it's joyful temperament for people that are looking a lifetime friend and family member eager to work, easy to train and quick to learn.

With the hope that man may learn love through the eyes of his dog ...
Born to Win White Shepherds - Home of the Smiling Dogs
White Swiss Shepherd Dog