Dog Breeders > Finland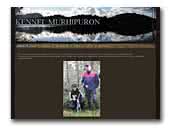 Murhipuron Wire Fox Terriers
Wire Fox Terrier kennel from Finland underground hunting dogs for hunters Co-operation world wide with other breeders.
Fox Terrier (Wire)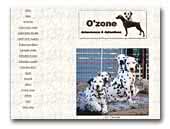 O'ZONE dobermanns & dalmatians
High quality Dobermanns and Dalmatians from international bloodlines. Litters occasionnally aiming at sound character, excellence in exterior and proven health. Multichampion health-tested males for stud only to quality females.
Dobermann
Dalmatian

Abendito's homekennel - Bichon Havanais
The name Abendito's derives from the spanish word "bendito" and it means a blessing. I have lost my heart to these wonderful Bichon Havanese dogs. I call them Ambassadors of Love. They teach us people every day how we should live our life: to love each other and to be loyal friends to everyone etc.

The purpose of my kennel is to breed havanese which will bring joy and blessing to their families. For us our havanese are familymembers - just like our three children are:)

I take part in dogshows also and I wish to learn more and more of breeding havanese which are healthy, happy and follow the breed standard. At the moment I study in the Dogbreeder's Academy in Finland.
Havanese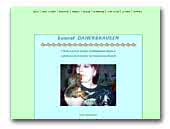 kennel DAHERBRAUSEN
Longhaired and smoothhaired kaninchen and miniature dachshund.
Dachshund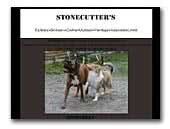 Stonecutter's
Boxers and Rough Collies in emphasis on health and character. Puppies grow up in family surroundings.
German Boxer
Collie Rough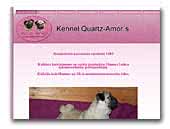 Quartz-Amor's Kennel
Fawn and Black Pugs from Finland.
Pug
« Prev 1 2 3 4 5 6 7 8 9 10 11 12 13 14 15 16 17 18 19 20 21 22 23 24 Next »