Dog Breeders > Finland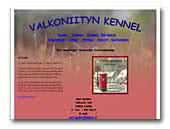 Kennel Valkoniityn
We breed Rough Collies in Finland. Our Collies are a part of the family.
Collie Rough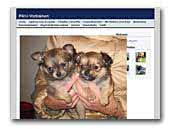 freewebs.com/paivivartiainen
We are a small, home kennel in Finland. Select and breed only healthy frenchies/staffies/chihuahuas.
Chihuahua
Staffordshire Bull Terrier
French Bulldog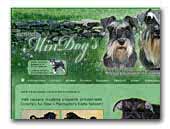 Kennel MinDog's
Black & Silver Miniature Schnauzers from Finland!
Miniature Schnauzer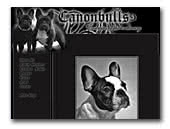 Canonbulls French Bulldogs
Canonbulls kennel is in south of Finland. I have a lot of experience from different breeds but this these clowns in the dog world have stolen my heart. I've been very lucky to have best of the best bloodlines to start with. I show my dogs all over the Europe and have very rarely puppies.
I hope you enjoy my website.
French Bulldog
« Prev 1 2 3 4 5 6 7 8 9 10 11 12 13 14 15 16 17 18 19 20 21 22 23 24 Next »