Dog Breeders > Finland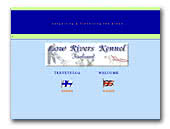 LowRiver's Kennel
Top quality american bulldog breeders. Linebreeding solid temperamented muscular bulldogs. Our dogs are always NCL tested clear, hip scored and temperament tested.

We have years of experience with this breed and what we have produced are also ranked excellent as working bulldogs with weight-pulling.

"Not the Quantity - Only the Quality"
American Bulldog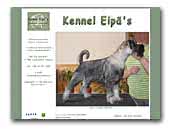 Kennel Eipä's standard schnauzer p&s
Standard schnauzer pepper & salt.
Schnauzer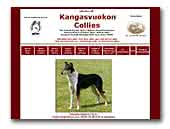 Kangasvuokon Rough & Smooth Collies
Over 20 years dedication to Collies. Our aim is to breed carefully for overall healthy and long living Collies. We have bred or owned 34 Champions, which have over 100 titles. Why not to join our happy and winning team? We sell only the best to Collie enthusiasts.
Collie Rough
Collie Smooth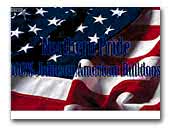 Northern Pride american bulldogs
We're dedicated for 100% johnson american bulldogs - check out our webpage. we're located in Finland.
American Bulldog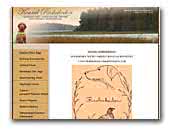 Kennel Ruskakedon
Short-haired Hunting vizslas from Finland.
Hungarian Shorthaired Vizsla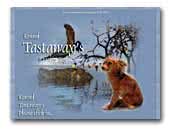 kennel Tastaway's
Russkiy toy, both smooth haired and longhaired. Eye and pathella checked parents with show results and a good temperament.
- Health - Structue - Temperament -
Russian Toy
Affenpinscher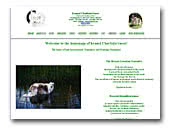 Charlotte'russe
Borzois by Finnish kennel CHARLOTTE'RUSSE. Welcome! Both international champions and coursing champions.
Borzoi
« Prev 1 2 3 4 5 6 7 8 9 10 11 12 13 14 15 16 17 18 19 20 21 22 23 24 Next »