Dog Breeders > Finland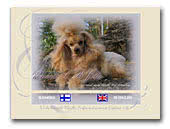 LB Jolie toy and dwarf poodles
Breeding apricot and black toy and dwarf poodles in Finland.
Poodle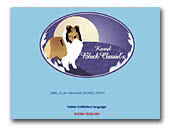 Black Classiel's collies
Rough Collies since 1994. Our hearts has catch USA-line collies. Welcome to our website!
Collie Rough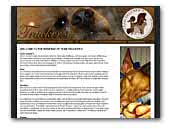 Team Trucker's
Team Trucker's consists of people with the same kind of attitude, common goals and vision of the future. The main idea of the team is to breed dogs that are healthy both mentally and physically, social and according the race standard. Special attention is being paid to mainting racial diversity in the long term because inbreeding seriously endangers it.

At this moment we breed poodles (all sizes, apricot, red, black and white), cirneco dell'etna and irish terrier. We want Trucker's puppies to be treated as beloved family members in their future homes as well. Our puppies cannot be sold to puppy factories, as status symbols or for bad conditions. Puppies are not toys for children either. We use Finnish Kennel Clubs forms when we sell or give dogs to placement homes. All our puppies have a veterinary certificate about their health before they are leaving to their new homes. All the puppies are registered, micro chipped and DNA parentage tested before they move to their new homes.
Poodle
Cirneco dell'Etna
Irish Terrier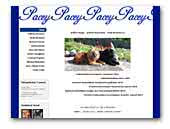 kennel PACEY
Only griffonkennel in Finland whos breeding has been awarded by our Kennelclub and Dogbreeders Assosiation. Small scale breeding of top quality griffons since 1997. Based in southern Finland. Home bred puppies from healthtested parents occasionally available for loving homes.
Brussels Griffon
Belgian Griffon
Small Brabant Griffon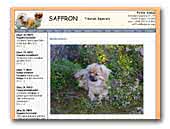 Saffron
Breeding Tibetan Spaniels with love and care at home!
Tibetan Spaniel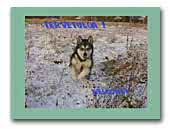 Neatut-kennel
Working alaskan malamute kennel located in the middle of Finland. We have been with malamutes since 1998, breeding since 2002. Our dogs are for working and showing but most important - loving family members.
Alaskan Malamute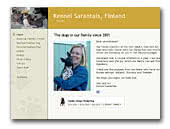 Sarantais Kennel
Hi, we have had American Hairless Terriers since 2003. We breed a couple of litters in a year - we want to spread the happiness and the joy which our family has got from our hairless family members :D We have two Champion AHTs.

Best regards, Sari & Ari
American Hairless Terrier