Dog Breeders > Finland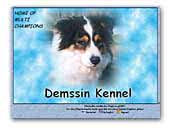 Demssin's Border Collies
We are breeding typical healthy Border Collies with lovely character for every kind of hobby, work and shows. We are located in Southern Finland. More details you can find on our web-site.
Border Collie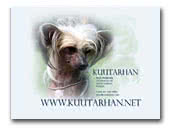 Kuutarhan
Top quality Chinese Crested Dogs in Finland.
Chinese Crested Dog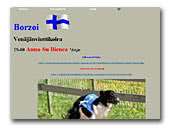 Anna-Su Bienca Borzoi
Tervetuloa Binjan ja Sindin sivuille !
Borzoi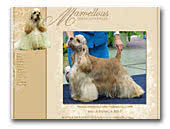 Marvellous Kennel
Breeding high show quality black, buff and silver american cockers and papillons for shows and loving homes in Finland.
American Cocker Spaniel
Papillon

Soulman's Pyrenean Mountain Dogs
Pyrenean Mountain Dogs since 1993. Our first litter born 2008, after 15 years "Pyr-hobby" and studing of breed. Now I have found the type of the pyrs which I love and want continue these fantastic lines. We want keep original type in our Pyrs and we won't forget the healthy either.

All dogs who we use to breeding are excellent qualities, good caracter, hips/elbows x-rays, patella and OCD-free dogs. Litters will be plan very carefully and we don't make many litters in year.
Welcome to meet my beautiful Pyrs.
Pyrenean Mountain Dog
« Prev 1 2 3 4 5 6 7 8 9 10 11 12 13 14 15 16 17 18 19 20 21 22 23 24 Next »