Dog Breeders > Finland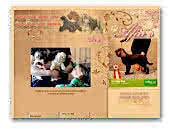 Afire's kennel
Breeder of American Cocker Spaniels, American Water Spaniels and Löwchens. Wellcome to our site!
American Cocker Spaniel
American Water Spaniel
Little Lion Dog

Kennel Mareus
Small breeding for Cane da Pastore Maremmano-Abruzzese and Landseer. As breeder I will look a good character and most important that dogs is allowed to do their work, what is ment to be. PMA as guardian (with animals or area) and landseer in water rescue.

If enviroment is right for breed to grow, it should keep character and behavior as good as possible. And when dog is suitable for it's work it is usually also very good with outfit and appearance. At this moment my sites are only finnish, but maybe I have time I will put some in english.
Maremma and Abruzzes Sheepdog
Landseer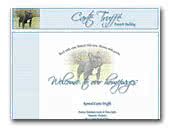 Kennel Carte Truffé
French Bulldog breeders located in Finland. Carte Truffé French Bulldogs are Bred with Care, Raised with Love, Shown with Pride.
French Bulldog
« Prev 1 2 3 4 5 6 7 8 9 10 11 12 13 14 15 16 17 18 19 20 21 22 23 24 Next »