Dog Breeders > France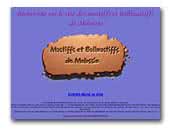 de Molossie
Mastiffs, Bullmastiffs &bulldogs Anglais
Une passion et une connaissance de la race depuis 30 ans. Notre sélection, est la santé, le caractère et la beauté.

Régulièrement nous avons de nouvelles lignées, ce qui est indispensable pour avoir un élevage en bonne santé, nos lignées sont américaines et anglaises.
English Mastiff
Bullmastiff
English Bulldog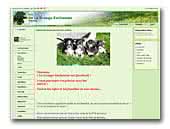 Elevage de la Grange Enchantée
Bienvenu à l'élevage de la Grange Enchantée

- Boston Terriers
- Carlins
- Chihuahuas Poil Court

Entre Angers et Le Mans, à 2h30 de Paris.

Élevage professionnel au cœur de la campagne, mené avec passion et rigueur. Nos chiens vivent au plus proche de la nature. Les bébés sont manipulés et imprégnés dès leur plus jeune âge pour des chiots équilibrés. Et vous bénéficiez de toutes les garanties d'un professionnel.

N'oubliez pas, une visite du site internet, c'est bien, mais une véritable visite à l'élevage, c'est mieux...
Pug
Boston Terrier
Chihuahua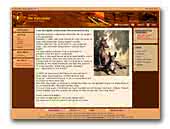 Perro sin pelo del Peru de Vaccares
Vaccares kennel is renowned worldwide for the quality of its production. Founded in 1968; We have worked for over 40 years to selec and breed high quality English cockers.

Careful selection has given birth to very balanced dogs, with wonderful temperament and excellent health. We have always believed that a dog have to purpose to be the man's companion.

For that a dog must above all be in good health; with a good character, then and only then,we need to concentrate on the beauty (by trying to be as close as possible to the breed standard) and also the purpose of a dog (gundog, guide dog, guard, shepherd etc...depending on the breed).

In 2005 we discovered the "Perro sin pelo del Peru". After many investigationa, a little Peruvian dog "Douchy", entered the house to be our companoin and of course to be a show dog. This little dog made us discover a wonderful breed. So we decided to put our experience to try to breed quality Peruvian hairless dogs.

To know more about this breed we have traveled around Europe: Denmark, Hollant, Finland, Czech republic and this autunm we will go to Peru to see the "Inca dog show".

A new adventure begins.
Our experience and our passion will guide our steps.
Peruvian Hairless Dog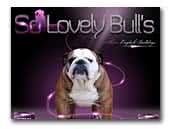 SO LOVELY BULL'S
Elevage Bulldogs Anglais
SO LOVELY BULL'S: Elevage Bulldogs Anglais Hautes origines

Elevage de bulldogs anglais situé dans une charmante petite ville aveyronnaise appelée FIRMI, au coeur de l'ancien bassin minier de DECAZEVILLE.

Eleveur - Sélectionneurs De Bulldogs Anglais hautes origines. Notre "Show-Team" est composée de Bulldogs aux origines anglaises prestigieuses (SAINTGEORGES Bulldogs - HIISING Bulldogs).

Nous sommes membres du Club du Bulldogs Anglais. Notre élevage est testé  ADN. Chiots LOF exclusivement.
English Bulldog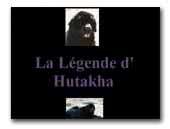 La Légende d'Hutakha
Elevage familial de Terre neuve LOF.
Newfoundland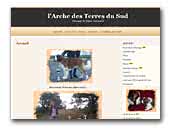 DE L'ARCHE DES TERRES DU SUD
Elevage passion de Saint Bernard et Boxers.
St. Bernard
German Boxer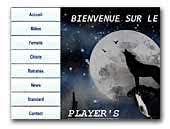 Player's Dream
Élevage de Sibérian Husky en France.
Siberian Husky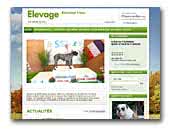 Of Iron Duck Mastiffs
Our breeding is a family breeding. Our dogs live at home. We are fascinated by the canine shows. We produce one litter a year. We are situated at the half past one of Paris (France).
English Mastiff
English Bulldog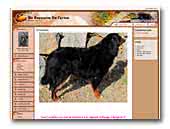 Elevage familial du Royaume de Cyrion - Bouvier bernois
Nous sommes un petit élevage familial situé dans le sud-ouest de la France. Nos chiens vivent avec nous et sont sélectionnés sur la santé, la beauté et le caractère. Ils sont tous radiographiés hanches et coudes officiellement par le club de race AFBS dont nous faisons partie, confirmés et ont leur test adn.

N'hésitez pas à nous contacter même si nous n'avons pas de chiots, je vous renseignerais avec plaisir.
Bernese Mountain Dog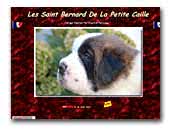 Les Saint Bernard De La Petite Caille
Bienvenue chez les petites cailles, visitez notre site web ainsi vous pourrez découvrir la vie de notre élevage situé en Seine et Marne que nous dirigeons avec respect et passion. Nous serons ravis de votre visite.
St. Bernard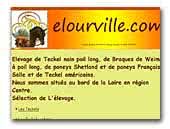 elourville.com
Petit élevage familial de Braques de Weimar à poil long et Teckels à poil long. Nos chiens chassent et font des concours de beauté. une portée par an de Braque de weimar.
Weimaraner Long-haired
Dachshund
« Prev 1 2 3 4 5 6 7 8 9 10 11 12 13 14 15 16 17 18 19 20 21 22 23 24 25 26 27 28 29 30 31 32 33 34 35 36 37 38 39 40 41 42 43 44 45 46 47 48 49 50 51 52 53 54 55 56 57 58 59 60 61 62 63 64 65 66 Next »