Dog Breeders > France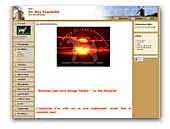 Elevage DU MAS ENSOLEILLE
Elevage du MAS ENSOLEILLE, jack russell terrier avec lignées australienne.
Jack Russell Terrier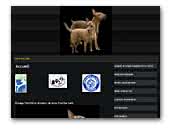 Elevage de Pinscher d'Auguin de l'Auguinière
Petit élevage de qualité nous proposons que des Zerwgpinscher chiots lof . Notre élevage particulier et amateur avec deux portées par an est affilié à la SCC n° 852999 affixe 74593, au Club Français du Schnauzer et du Pinscher, ainsi qu'à la Société Canine de Vendée et au Club Canin Yonnais, et nos chiens participent aux concours de beauté.
Miniature Pinscher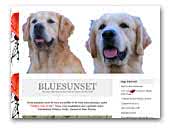 De la Forêt de Sivens Golden Retrievers
Nous sommes ravis de vous accueillir et de vous faire partager notre "Golden way of life".
Golden Retriever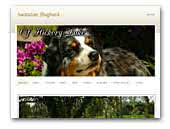 Of Hickory Lake Australian Shepherd
Australian shepherd breeder in France for a Show, activity and pet.
Australian Shepherd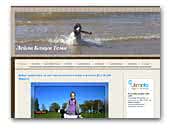 Leila Blium Tema
English cocker spaniel from Latvia!!!
English Cocker Spaniel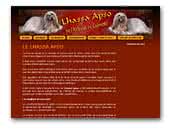 Lhassa Apso de l'Abbaye de Calmetie
Elevage passion situé dans le centre de la France - entre le Sancerrois et la Sologne Tous nos reproducteurs sont testé MHOC
Filiation confirmée
Lhasa Apso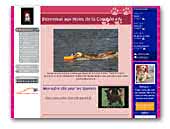 Des Haies de La Conchée
We breed Golden Retrievers since 1990 .Our puppies live in our family in hous and in garden!!!!
Golden Retriever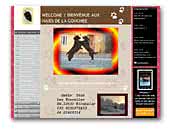 Des Haies de La Conchée
We have a small kennel of Cockers Anglais & Field Spaniels since 1980,our aim is to produce sound solid Cockers and Fields with show and work aptitudes ,whe have 2 or 3 litters a yeaar and all our dogs live in home.

We live in Bretagne at 5 mn from the beach!!!!
English Cocker Spaniel
Field Spaniel
Irish Water Spaniel

OF WINNER MISTRAL Kennel
Australian Shepherd
Elevage familial mais professionnel et passionnée de Berger Australien dans le Sud de la France.
Australian Shepherd
Papillon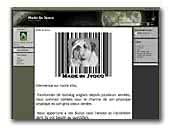 Made in Jyoco
Elevage de Bulldog anglais dans le Nord de la France.
English Bulldog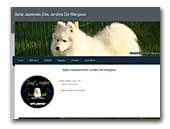 Spitz Japonais Des Jardins De Margaux
Nihon Supittsu since 2010. Kennel since 2002. Beauty, health and character.
Japanese Spitz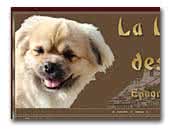 Epagneul Tibétain La Légende des Elfes
La Legende des Elfes is a small hobby/show kennel, which has owned & shown epagneul tibetain or Tibetan spaniel. We are situated in beautiful Normandy and surrounded by farm land where our tibby's enjoy the peace & serenity of country life and long walks.

Occasionally we have puppies available to approved homes. All dogs used for breeding have current clear eye test certificates. We provide an after sales advice service and will take back or rehome any of our stock at any time. Most of our puppies just want a good home and to be the family pet, no fuss no bother.
Tibetan Spaniel
« Prev 1 2 3 4 5 6 7 8 9 10 11 12 13 14 15 16 17 18 19 20 21 22 23 24 25 26 27 28 29 30 31 32 33 34 35 36 37 38 39 40 41 42 43 44 45 46 47 Next »