Dog Breeders > France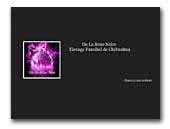 De La Rose Noire
Nous nous sommes spécialisés dans les Chihuahuas, chaque chiot Chihuahua est le résultat d'une combinaison sélective, afin d'obtenir une santé et un caractère optimale, doux et gentil...

Nous étudions attentivement et soigneusement les pédigrées pour atteindre comme résultats des chiots qui soient meilleurs que leurs parents. Ceci demande beaucoup de temps, de patience, de recherche, de soins, d'amour, d'affection et de dévouement.

Tous nos "Chi" font partis de notre famille et sont éduqués, élevés, aimés et câlinés dans le salon. Nous nous réservons le droit d'être sélectif dans le choix d'une famille pour nos bébés Chi'...
 ... Ces adorables petites boules de poils ont un vrai pouvoir magique ... !!!
Chihuahua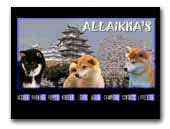 Allaikha's - Elevage de Shiba Inu
Nous élevons les chiens depuis plus de 27 ans, très grande selection dans le choix de nos shibas.
Shiba Inu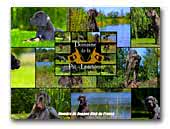 Domaine de la Pal Lombiere
Le Dogue Allemand par passion depuis 1977.
Great Dane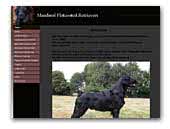 Mandaral Flatcoated Retrievers
We have been involved in showing. working and breeding our Flatcoated retrievers since 1983.

We occasionally have a litter, breed type, working ability, and health being our main concerns. We moved to the Charente in France in 2007. I am a member of the Flatcoated Retriever Society in the UK and the Retriever Club de France. My affix in the UK was Mandara, I have now changed it to Mandaral.

The puppies will be eight weeks old and have had their first vaccination, be LOF registered, checked healthy by the vet, have been wormed the four times and microchipped when they go to their new homes. They will also have a puppy pack with some food, advice on feeding and rearing your puppy, and a piece of bedding to help them settle in.
Flat Coated Retriever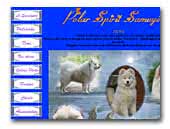 Polar Spirit samoyeds
Our smiling samoyeds

We are breeding this wondeful race to introduce it to other people. The dogs are living with us and the puppies too, they are well socialized before going to live with their new family. We like to walk the dogs, to play with them and we are jogging with them 2 or 3 time a week.

We select and breed mainly healthy dogs, our objective is to improve healthy and beauty of the race.
Samoyed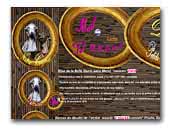 DOMAINE DE DICXILAND
Elevage amateur de Petits levriers italien et levriers afghans.
Italian Greyhound
Afghan Hound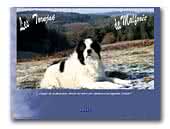 des Hauts de Malforêt Tornjak
Welcome into the world of Tornjak, the dog who dances with wolves. Discover our sweet Tornjak, our travels through the heart of Bosnia.
Tornjak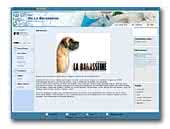 Elevage de La Barasseine
Elevage familial de dogues allemands dans les couleurs fauve, bringé, noir et arlequin.
Great Dane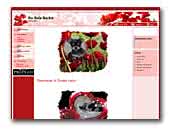 DU BOIS BARBU
Petit élevage passion & sélection  chihuahua.
Chihuahua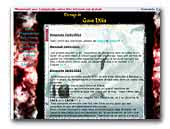 Elevage de Gaia Vlka
Éleveur passionné par la race du chien loup tchécoslovaque et du malinois, venez visitez notre site, découvrir notre élevage, discuter et partager la passion qui nous anime...
Czeslovakian Wolfdog
Belgian Shepherd Dog - Malinois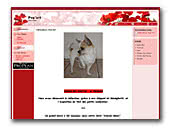 POP'ART
Stud cattle dog (import république tchèque) - chihuahuas chocolate, blue and classics colors.
Australian Cattle Dog
Chihuahua
« Prev 1 2 3 4 5 6 7 8 9 10 11 12 13 14 15 16 17 18 19 20 21 22 23 24 25 26 27 28 29 30 31 32 33 34 35 36 37 38 39 40 41 42 43 44 45 46 47 48 49 50 51 52 53 54 55 56 57 58 59 60 61 62 63 64 65 66 Next »