Dog Breeders > France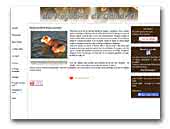 Le Royaume de Galadriel
Australian shepperd breeder in Britany, France.

Elevage familial de Bergers Australiens. Nous sommes situés en Bretagne, à Marzan, près de La Roche Bernard. Cet élevage est un petit élevage amateur (amateur dans le sens non professionnel), désirant produire de beaux et bons chiots, dans le respect de l'animal et de la nature. (Chez nous les chiens ne connaîtrons jamais la vie en chenil, queues et ergots ne seront jamais coupés et ils sont nourris avec des croquettes écologiques Amikinos)... .

Dali notre chienne est arrivée en Février 2008, à l'âge de 3 mois. Elle habite dans la maison avec nous, nous suit partout lors de nos balades et voyages, a fait des expos, a montré des aptitudes au travail sur moutons lors d'un stage "troupeau", fréquente le club de dressage, et surtout fait des promenades régulières à la plage, en forêt, en ville, etc...

C'est une chienne super gentille, qui a toujours un oeil sur son "troupeau"  (sa famille : nous et nos enfants,, les poules, les chevaux, le chat...).

Comme nous la trouvons exceptionnelle, c'est tout naturellement que nous avons eu envie de faire un peu d'élevage pour que ses qualités se transmettent.
Australian Shepherd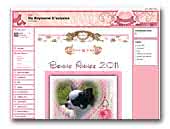 Royaume d'Exquise
Le royaume d'exquise propose toute l'année de superbes chiots chihuahuas poil long-poil court, Bouledogues français pure race lof top qualité expo issus de lignées de champions, de toutes couleurs. Les chiots naissent chez nous en France, leurs parents sont visibles à notre domicile. Les bébés sont prêts à partir à l'âge de 9 semaines minimum selon leur évolution et après avoir suivi un protocole de socialisation. Ils sont vaccinés, vermifugés, pucés et sont cédés avec leur contrat de vente, leur certificat vétérinaire de bonne santé et leur kit chiot. Nous sommes un élevage familial sérieux, passionné, expérimenté, titulaire du certificat de capacité, situé dans les yvelines à 40 mn de paris.
Chihuahua
French Bulldog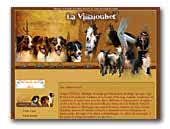 Berger Australien DE LA VILLA LOUBET
Elevage familial située en France dans le Lot.

Australien Shepherd Breeder, we live in France near from Cahors (Lot).
Australian Shepherd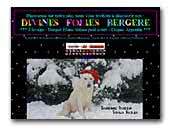 Kennel Divines Folies Bergère
Welcome on the site of our breeding "Divines Folies Bergère". We raise White Swiss shepherds short hair. All our dogs are radiographed for the dysplasy of the hips and elbows. They have their test MDR1 and DNA. They work in obedience, french ring and mondioring (protection training). They are also tested with the sheep. They also go some show of beauty.
White Swiss Shepherd Dog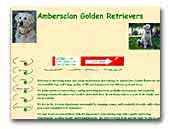 Ambersclan Golden Retrievers
Breaders of beautiful pedigree Golden Retrievers in France, from show champions, creating happy dogs for happy homes.
Golden Retriever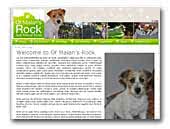 Of Malan's Rock - Jack Russell Terrier
Elevage professionnel de Jack Russell Terrier de grandes lignées Australienne. Standart N° 345 de la F.C.I..
Jack Russell Terrier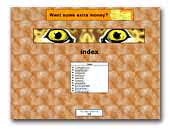 Cazianik Chinese Cresteds
We are a small kennel in Central France, we only have 6 chinese crested at this time, and are concentrating on showing this wonderful breed, we do occassionally have litters available so feel free to email and enquire anytime. We love our dogs they all sleep indoors in or on our bed!!

All our puppies are reared indoors as part of the family and love everyone, all our dogs are from some of the top UK kennels, If you are interested in putting your name down for a puppy please feel free, we will export to most countries.
Chinese Crested Dog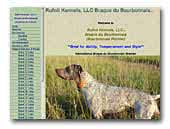 Rufnit Kennels - LLC Braque du Bourbonnais
Bred for Ability, Temperament and Style!

This breed is "Complete" as a hunting and family companion.  They possess exceptional noses, unbelievable desire and drive.  These gun dogs have a deliberate search in the field.  The Braque du Bourbonnais are calm, affectionate family companions.  They are wrapped up in a medium sized package that is easily maintained with their short, minimal shedding, "Wash-and-wear" coats.

We produce puppies that have strong natural abilities both in the field and water, combined with excellent dispositions.  A distinct difference, with this intense pointing dog, is their ability to train easily and quickly...even for the first time dog handler.  We raise our puppies IN our non-smoking home.  They are always current on ALL vaccinations and de-worming's which includes frequent, thorough, vet examinations in addition to receiving an ID microchip.  Our puppies are socialized with children, adults and other canines.

Rufnit Kennels is the sole recipient of the prestigious "Natural Ability Breeder Awards" presented by NAVHDA for the Braque du Bourbonnais.  These awards confirm that Rufnit Kennels is keeping on track with their breeding program.  By NAVHDA using a "standard" for testing purposes, Rufnit Kennels can compare our Braque du Bourbonnais with other versatile breeds.  We are producing superior Braque du Bourbonnais' with fantastic hunting instincts and abilities.

Please visit our site for photos, videos, history, awards, available companions, upcoming litters and additional information.
Bourbonnais Pointing Dog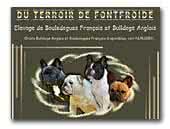 Du Terroir de Fontfroide
Site dédié à l'élevage des Bouledogues Français, nombreux champions.
French Bulldog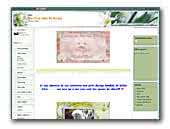 Elevage du Pré des Princes
Petit élevage familial de bichon frisé LOF, pas de chenil ni de cage ... chiots élevés en famille, parents testés pour les tares oculaires et certifié ADN.
Bichon Frisé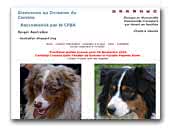 Domaine Du Cervine
Elevage famial de berger australien Australien Shepherds. Chiots elevée avec soin et amour adultes teste Dysplasie HD/CD plus MOHC ADN Mdri caracter chiots de parents selecté pour le ameloriation de la race.
Australian Shepherd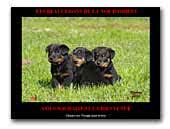 La Noé d'Orient beauceron kennel
Beauceron / Berger de Beauce kennel Breeder of quality.
Beauceron
« Prev 1 2 3 4 5 6 7 8 9 10 11 12 13 14 15 16 17 18 19 20 21 22 23 24 25 26 27 28 29 30 31 32 33 34 35 36 37 38 39 40 41 42 43 44 45 46 47 Next »