Dog Breeders > France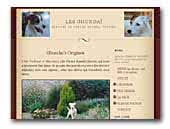 Elevage de Ghundaï
Parson Russell Terriers breeders. our faveur: beauty and good character. Our passion: expositions CACIB Home bred champions. Pups one or two time by year. We do imperative selection for ours pups sell.
Parson Russell Terrier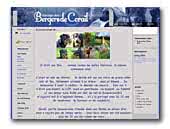 Des Bergers de Corail
Petit élevage passion de berger de beauce (noir et feu et arlequin) et de léonberg. Nos chiens vivent en liberté, nos chiots naissent et grandissent avec nous. Nous consacrons beaucoup de temps à l'éveil de nos bébés.
Beauceron
Leonberger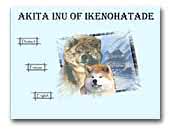 OF IKENOHATADE - Team Akita Inu
Team Akita Inu - Of Ikenohatade. We breed only with the best Japanese bloodlines!!

In our kennel are FCI World Winner 2009, Akita Cup Winner 2006, 2007, 2009.
Akita

Labradors du Verger des Plaines
Élevage familial de labradors Retriever situé dans le sud de la France au cœur des Cévennes Gard. Découvrez nos chiens, nos photos, les chiots, lof, pédigrée, concours, expo, nos mâles, nos femelles ...
Labrador Retriever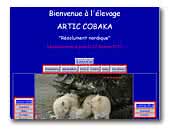 Of Artic Cobaka
Elevage de Chien Finnois de Laponie (Lapinkoïra) et de Samoyedes en France (Bourgogne). Parents sélectionnés beauté, caractère. Chiots LOF.
Samoyed
Finnish Lapphundd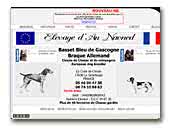 Elevage d'An Naoned
French Basset Bleu de Gascogne breeder - since 1970.
Blue Gascony Basset
German Shorthaired Pointer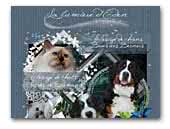 Kennel La Lumière d'Eden
Berner Sennenhund in France : health, longevity and character. Beautiful european line.
Bernese Mountain Dog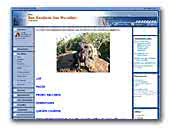 Gardiens des Murailles Kennel
Breeding of Cane corso italiano, in the country of the red wine and cognac, close to Bordeaux wine. 2 Champion of France since 2007.

We select our reproducers best the lines Italian. Dogs of exposures and reproduction available, Standards available for projection. Come to discover our Internet site!!
Cane Corso Italiano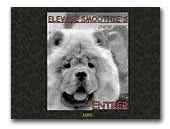 Smoothie's Kennel
Selection of the Chow Chow and Bulldog. Our puppies are available for shows and as pets. Beauty and character guaranted. Excellent structure and type. Champion bloodlines. Tested free specimens of displasia.
Chow Chow
English Bulldog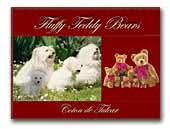 Fluffy Teddy Bears Coton de Tulear Kennel
Amateur Coton de Tulear Kennel in France. Nice and healthy pups for show and company.
Coton de Tuléar

Elevage des chasseurs des grands près
Elevage amateur de perdigueiro português ou braque portugais.
Portuguese Pointing Dog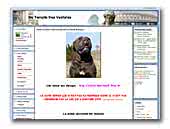 Du Temple Des Vestales
Elevage de Cané Corso dans le Limousin. Nos chiots sont élevés à la maison, ils sont dès leur plus jeune âge manipulés par nos enfants, ils sont sociabilisés avec les chats et chiens de petite et grande races. Nous assurons le suivi de nos bébés. Nos chiots sont vendus sur le territoire Français ainsi qu'à l'étranger.
Cane Corso Italiano
« Prev 1 2 3 4 5 6 7 8 9 10 11 12 13 14 15 16 17 18 19 20 21 22 23 24 25 26 27 28 29 30 31 32 33 34 35 36 37 38 39 40 41 42 43 44 45 46 47 48 49 50 51 52 53 54 55 56 57 58 59 60 61 62 63 64 65 66 Next »