Dog Breeders > France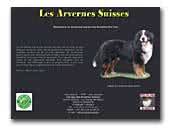 Les Arvernes Suisses
Elevage amateur au coeur des montagnes auvergnates. Passion et sélection à partir des meilleures lignées européennes. Reproducteurs radiographiés et sélectionnés. Nombreux champions à l'élevage. Les bébés sont élevés à la maison.
Bernese Mountain Dog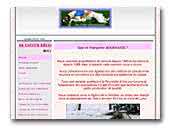 Le Clos Vremontois
Borzoi breeder, show and coursing.
Borzoi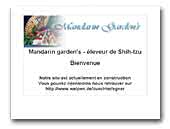 Mandarin Garden's Shih Tzu Kennel
Small Shih Tzu Kennel, since 1991. (FCI)
Shih Tzu

Elevage du Diamant d'Or
We are breeding german dog shepered and Yorkshire.

Nous elevons des bergers allemands et des yorkshires.

Nie sme jivotnoved ot German shepered i yjorkshirski terieri.
German Shepherd Dog
Yorkshire Terrier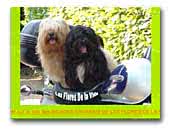 De Las Flores De La Vida Bichons havanais
We are a small family kennel of Havanese in France.You can see our charming dogs on the website. Thank you for your visit !
Havanese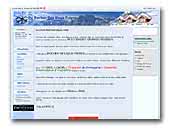 du Rocher des deux Frères
Elevage amateur depuis 2006
Notre élevage est né entre la mer méditérannée et les garrigues. Nous faisons le bon et le beau. Ace jour dans notre élevage nous avons une Championne du Portugal. Tous mes chiens sont testé automatiquement pour les tares oculaires.
Petit Basset griffon vendéen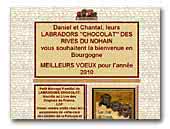 LES RIVES DU NOHAIN
Elevage Familial de Labradors Chocolat inscrits au LOF (Livre des origines de France).
Labrador Retriever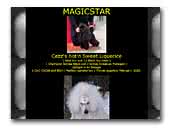 Magicstar Poodles
Home of beautiful poodles for show or pet. Toys and dwarfs poodles.
Poodle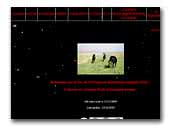 Gangsta Pride dobermann kennel
We are small kennel located in France. Owner of Prinz Paris von Jahrestal.
Dobermann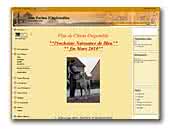 Elevage des Perles d'Aphrodite
Elevage Dogues allemands Bleus, noirs et Arlequins. Chiens issus des meilleures lignées européenne. Chiots de trés grande qualité régulièrement disponible.

Breeding Great Danes Blue, Black and Harlequin. Dogs from the best European lines. Puppies of very high quality regularly available.
Great Dane
« Prev 1 2 3 4 5 6 7 8 9 10 11 12 13 14 15 16 17 18 19 20 21 22 23 24 25 26 27 28 29 30 31 32 33 34 35 36 37 38 39 40 41 42 43 44 45 46 47 48 49 50 51 52 53 54 55 56 57 58 59 60 61 62 63 64 65 66 Next »