Dog Breeders > France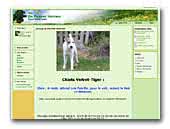 Elevage De Pepper Harrow
My website is devoted top the Parson and Jack Russell Terriers and the passion I share with them: Agility. Occasionnaly I have puppies available to loving families.
Parson Russell Terrier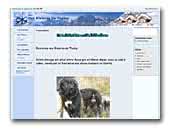 Des Rivieres de Thalos
Breeder of Caucasian Mountain Dog and Bullmastiff. All our dogs have a pedigree. Our dogs live in freedom with us. They are selected for the beauty, character and health.
Bullmastiff
Caucasian Shepherd Dog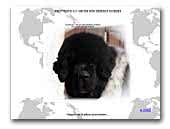 L'Arche des Pierres Dorées
A french breeding of newfoundland black and black and white. Selection ten years, dogs rewarded in international beauty exposition.
Newfoundland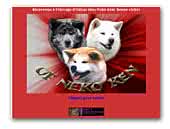 of Neko-Ken Akita Inu
Eleveur passionné d'Akita Inu depuis 1992. Nos bébés sont élevés en famille.
Akita Inu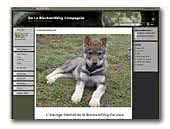 Blackwolfdog Compagnie
Élevage familiale de la blackwolfdog Compagnie.
Czechoslovakian Wolfdog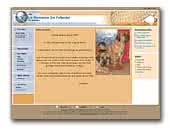 Le Domaine De Fabadel
Élevage de fila brasileiro depuis 1999. Situé en france, lignée cbkc.
Fila Brasileiro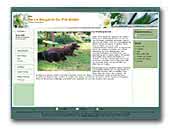 La Bergerie du Pré Nolée
We are breeding working aussies on our sheep farm. We need stockdogs that have heart for work and health to do it. Working aussies was the breed wich suit us the best as they are stockdogs and also family dogs as they share our life.
Australian Shepherd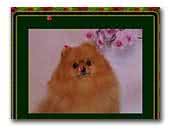 Doux Rêves d'Amours
Elevage familliale de Spitz Nains et Petits dans les couleurs Orange, Orange Charbonné et Black and Tan. Sur mon site partager avec moi ma passion pour cet adorable petit chien de compagnie. Photos, Vidéos et résultats d'expositions. Mise à jour régulière.
Bonne visite.
German Spitz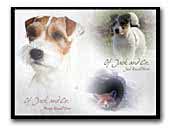 Of Jack and Co. Kennel
Love, Passion, Rigour, Selection, Quality, Harmony, Stability and Work are the secrecies of well-being and the dynamism of our Jack Russell Terrier.
Jack Russell Terrier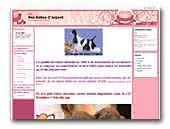 Des Robes D'argent American Cocker
Des cockers américain de toutes les couleurs.
American Cocker Spaniel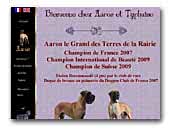 Les Grandes Terres d'Aaron
Fawn and brindle great danes in Brittany. I have also a multi champion fawn male.

Visit our Website and do not hesitate to leave a message on our Guest Book !
Great Dane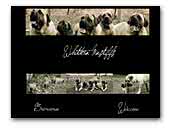 Whititera Mastiffs
Welcome in the Whititera Family!!!

Our dogs come from England, Spain, USA and from Brazil ... We selected European blood (Kumormai, Brookview, Del Fracasso, De Molossie) and American blood (Iron Hills, Southport, Caledonia, Chaputepek)

If we went so far, it is, in the first place, for working on prestigious lineages to obtain typical dogs as we like them. All of our dogs are a part of our familly. We also put a point of honor in the socialization of ours mastiffs as they are all educated whitin our family.
English Mastiff
« Prev 1 2 3 4 5 6 7 8 9 10 11 12 13 14 15 16 17 18 19 20 21 22 23 24 25 26 27 28 29 30 31 32 33 34 35 36 37 38 39 40 41 42 43 44 45 46 47 Next »