Dog Breeders > France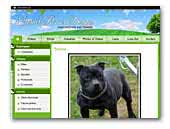 Eternel Power Doggz Kennel
Elevage de staffordshire Bull terrier.
Staffordshire Bull Terrier

Des Disciples de Yoda
Elevage de chihuahuas LOF poils courts.
Chihuahua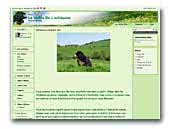 LA VALLEE DE L'ECHIQUIER
Elevage passion de Bouviers Bernois et de Parson Russell Terrier dans les Ardennes (France).
Bernese Mountain Dog
Parson Russell Terrier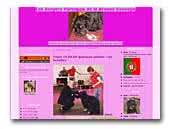 de la Brenne Sauvage caes da serra d'aires
Des serra d'aires au pays de George Sand ... élevage familial en pleine nature.
Portugese Sheepdog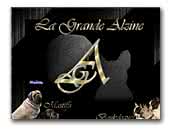 De la Grande Alzine
Elevage de mastiff et bouledogues français
Selection on our mastiffs and french bulldog ... you can see our dogs and our kennel on the website ...
Mastiff
French Bulldog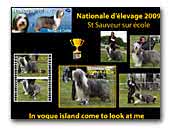 In Vogue Island bearded-collie
Petit élevage familial de bearded collie uniquement ou la qualité prime sur la quantité. Sélection beauté et caractère, chiens primés en exposition.

A small kennel of bearded collie only where quality dominates on quantity. Selection beauty and character, dogs prevailed in exposition.
Bearded Collie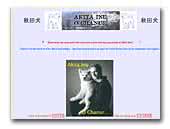 Elevage O Chanur - Akita Inu Kennel
Une éleveuse diplômée d'Etat vous fait partager sa passion pour ce superbe chien japonais: + de 1300 photos de mes Akita, vidéos, news 2 fois par mois, forum Akita et chiens du Japon, etc. Chiots Akita Inu toutes couleurs, LOF, identifiés, sociabilisés, haute sélection. (SIRET : 50094984700015) Conseils sérieux et suivi à vie. Etalons roux ou bringés dispo pour saillies.

A professional dog breeder in France, specialize in Akita Inu. lot of references in Akita breeding, akita showing. Akita Inu: A real passion, my real life!
Akita Inu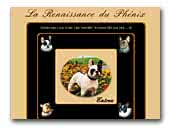 La Renaissance du Phénix
Eleveur et passionné de Bouledogues Français depuis 1984. Nombreux champions. Photos pedigree. Mes étalons.
French Bulldog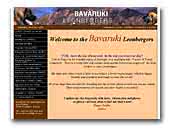 Bavaruki Leonbergers
Breeder of quality Leonbergers based in central France. My dogs are regularly exhibited throughout Europe.
Leonberger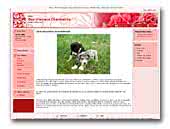 Les Glaciers Charmants Great Danes
Blue, black and harlequin great danes kennel near to Lyon in France. Dogs and puppies living in the house with family, children and other pet.

We only breed with heatlhy danes, tested for hips dysplasy, heart, etc. They are tall, have strong bones, good body and typical head. They have a very good temperament.
Great Dane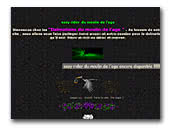 dalmatiens du moulin de l'age
Love and passion for dalmatians liver and black. Breeding family.
Dalmatian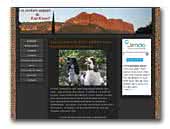 Kap'Kanay English Cockers Spaniel
Un tout petit élevage de haute sélection, à mi chemin entre les lignées anglaises et les lignées des pays du Nord.

A little kennel with the exigence of the high selection, between the english bloodlines and the northen country kennel.

Un pequeño criadero, pero una alta exigencia de calidad, un mestisaje entre los linajes de Inglaterra y los de los países del Norte

Bienvenue, welcome, bienvenidos.
English Cocker Spaniel
Great Swiss Mountain Dog
« Prev 1 2 3 4 5 6 7 8 9 10 11 12 13 14 15 16 17 18 19 20 21 22 23 24 25 26 27 28 29 30 31 32 33 34 35 36 37 38 39 40 41 42 43 44 45 46 47 Next »