Dog Breeders > France

Les Sammoyèdes d'Arka-ya
Les Samoyèdes d'Arka-ya, Chien polyvalent par excellence, le Samoyède est un superbe compagnon, dans la vie de tout les jours, comme dans le sport. Toujours de bonne humeur et jamais agressif, il est l'amie idéal des enfant et véritable chien de famille.
Samoyed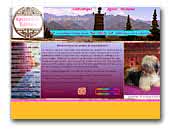 Apsolument Tibétain
Élevage familial de Lhassa Apso rustiques et d'excellente origine, issus de la Première Lignée Tibétaine de France. Mes chiots vivent heureux, à la campagne, dans une nature préservée en plein cœur du pays Bourbon (massif central).
We speak English.
Lhasa Apso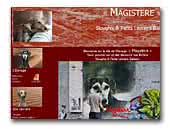 MAGISTERE sloughi & italian greyhound
MAGISTERE sloughis breeder in France since 20 years.
Arabian Greyhound
Italian Greyhound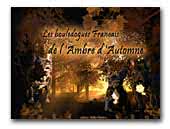 DE L'AMBRE D'AUTOMNE
We are a small Bouledogues Français kennel located in France. Our dogs living in our house and are full family-members.

Enjoy your visit at our site! For further questions and information, please feel free to contact us.
French Bulldog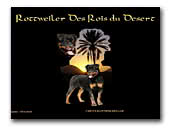 DES ROIS DU DESERT Rottweiler Kennel
Small rottweiler kennel in south of France. our aim is to produce a real good rottweiler. It's our passion.
Rottweiler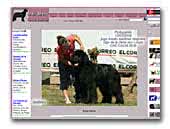 MeliMelo terre neuve
: Elevage de terre neuve noir et noir et blanc. Etalon et lices venant de la Terre aux Loups.
Newfoundland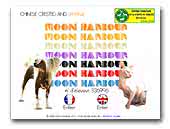 Moon Harbour
We are a small family breeder where our Chinese Crested dogs & Sphynx Cats live happily together with us as a family. Come and visit our site and share our love and passion for these wonderful little characters.
Chinese Crested Dog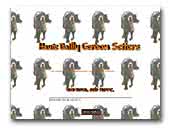 HAUTE BAILLY Gordon Setters
Sélection Chasse et Beauté depuis 1976.
Gordon Setter
« Prev 1 2 3 4 5 6 7 8 9 10 11 12 13 14 15 16 17 18 19 20 21 22 23 24 25 26 27 28 29 30 31 32 33 34 35 36 37 38 39 40 41 42 43 44 45 46 47 48 49 50 51 52 53 54 55 56 57 58 59 60 61 62 63 64 65 66 Next »