Dog Breeders > France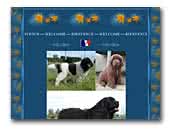 Domaine de la Fleur des Champs
Family breeding dog breed Newfoundland. Advice and monitoring. Included in LOF puppies, puppies available at the age of 10 weeks. Large size and excellent character. Member of CFCTN. A great passion for the breed. President of a working association with water. Any visit is welcome and preferred prior to booking.
Newfoundland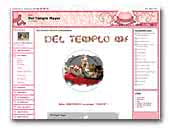 DEL TEMPLO MAYOR Chihuahuas
We love chihuahuas since 31 years and breed them at home since 5 years, in France. Our dogs are healthy, show quality and sometimes with rare colours... We breed long and short coat... have a look on our website and make your dream come true !
Chihuahua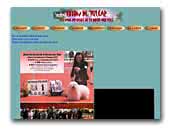 Cotons DU CASTEL DE LA ROCHE AUX FEES
We breed white cotons de tulear since 1996 with passion in west part of France. On our website you will found informations about our dogs, shows results and gallery of photos. Visit us and fall in love with Coton de Tulear ...
Coton de Tuléar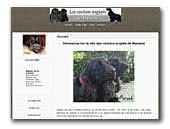 De Mazamé
Cockers anglais unicolores, sélection beauté, santé, caractère.
English Cocker Spaniel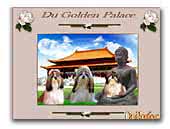 DU GOLDEN PALACE Shih Tzu
Shih Tzu kennel from France.
Shih Tzu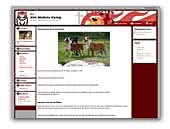 Von Melkev Kamp
Staffordshire Bull Terrier, Rottweiler
Élevage familliale de staffieset de rottweiler en Savoie (France).
Staffordshire Bull Terrier
Rottweiler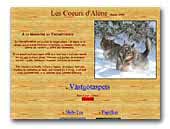 Kennel Les Coeurs d'Alène
Come and meet this wonderful breed !
Swedish Vallhund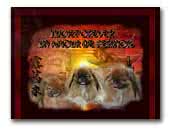 Lucieforever amour de chien pékinois
Lucieforever un amour de chien pékinois, épagneul pékinois, chien pékinois, chiot pékinois, pekinoisforever, ma petite pékinoise lucie.
Pekingese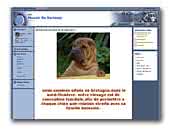 Du Manoir De Kerlessy Shar Pei
We are a small quality breeding and show kennel situated in france.on our website you'll find all informations concerning the breed our dogs,and puppy announcements.
Shar Pei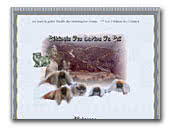 Les Pékinois des Lutins du Paï

Dogs breed in family. The pekingese is smart, faithful and brave. They will be happy and enjoy all your family. Our breeding is Pekingese of "Lutin du Pai". There are a lot of champion.

Entourés de tendresse ils sont éleves  en famille de nombreux ch.sont nés à la maison, et depuis un grand nombreux d'années; nous apportent la joie de vivre.
Pekingese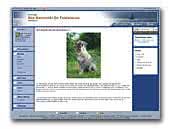 DES XARMANKI DE FALDARACON
Elevage familial
Elevage de schnauzer moyen poivre et sel. Nous accordons autant d'importance au caractère qu'au physique.
Schnauzer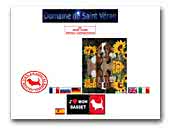 Domaine de Saint Véran
Passion du Basset Hound
Pour les passionnés du basset-hound, chien de télé Z et de l'inspecteur Columbo. Notre élevage familial situé à Cagnes sur Mer à 10 km de Nice (France) diffuse des conseils et des informmations et propose des chiots issus de bonnes origines.
Basset Hound
« Prev 1 2 3 4 5 6 7 8 9 10 11 12 13 14 15 16 17 18 19 20 21 22 23 24 25 26 27 28 29 30 31 32 33 34 35 36 37 38 39 40 41 42 43 44 45 46 47 Next »