Dog Breeders > France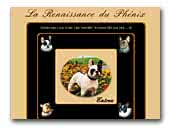 La Renaissance du Phénix
Eleveur et passionné de Bouledogues Français depuis 1984. Nombreux champions. Photos pedigree. Mes étalons.
French Bulldog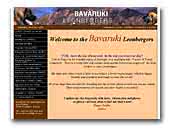 Bavaruki Leonbergers
Breeder of quality Leonbergers based in central France. My dogs are regularly exhibited throughout Europe.
Leonberger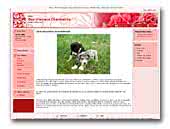 Les Glaciers Charmants Great Danes
Blue, black and harlequin great danes kennel near to Lyon in France. Dogs and puppies living in the house with family, children and other pet.

We only breed with heatlhy danes, tested for hips dysplasy, heart, etc. They are tall, have strong bones, good body and typical head. They have a very good temperament.
Great Dane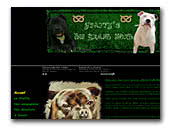 Staffy's Du Grand Nord
Elevage Familial Depuis 3 ans ; Trés serieux et réspectueux de la race. Implanté dans le Nord de la France, à Venir Découvrir.

Small breeding situated in the North of France. It is with passion that we breede Staffordshire Bull Terrier.
Staffordshire Bull Terrier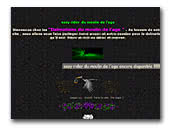 dalmatiens du moulin de l'age
Love and passion for dalmatians liver and black. Breeding family.
Dalmatian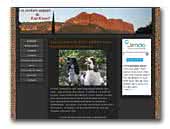 Kap'Kanay English Cockers Spaniel
Un tout petit élevage de haute sélection, à mi chemin entre les lignées anglaises et les lignées des pays du Nord.

A little kennel with the exigence of the high selection, between the english bloodlines and the northen country kennel.

Un pequeño criadero, pero una alta exigencia de calidad, un mestisaje entre los linajes de Inglaterra y los de los países del Norte

Bienvenue, welcome, bienvenidos.
English Cocker Spaniel
Great Swiss Mountain Dog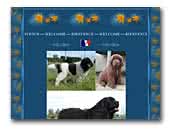 Domaine de la Fleur des Champs
Family breeding dog breed Newfoundland. Advice and monitoring. Included in LOF puppies, puppies available at the age of 10 weeks. Large size and excellent character. Member of CFCTN. A great passion for the breed. President of a working association with water. Any visit is welcome and preferred prior to booking.
Newfoundland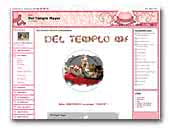 DEL TEMPLO MAYOR Chihuahuas
We love chihuahuas since 31 years and breed them at home since 5 years, in France. Our dogs are healthy, show quality and sometimes with rare colours... We breed long and short coat... have a look on our website and make your dream come true !
Chihuahua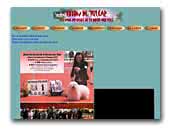 Cotons DU CASTEL DE LA ROCHE AUX FEES
We breed white cotons de tulear since 1996 with passion in west part of France. On our website you will found informations about our dogs, shows results and gallery of photos. Visit us and fall in love with Coton de Tulear ...
Coton de Tuléar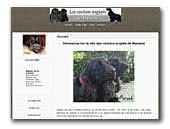 De Mazamé
Cockers anglais unicolores, sélection beauté, santé, caractère.
English Cocker Spaniel
« Prev 1 2 3 4 5 6 7 8 9 10 11 12 13 14 15 16 17 18 19 20 21 22 23 24 25 26 27 28 29 30 31 32 33 34 35 36 37 38 39 40 41 42 43 44 45 46 47 48 49 50 51 52 53 54 55 56 57 58 59 60 61 62 63 64 65 66 Next »