Dog Breeders > France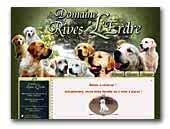 Le domaine des rives de l'erdre
Le golden retriever est un chien doux, calme et intelligent, ce qui en fait un excellent chien de famille. Nous sommes situés à Cordemais dans le 44.
Golden Retriever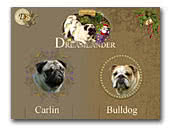 Dreamlander - les molosses de coeur
Pug and Bulldog with passion.
Pug
English Bulldog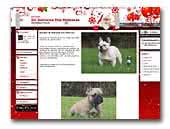 Du Domaine Des Molosses
Elevage familial, chiots toutes couleurs, selections des reproducteur.
French Bulldog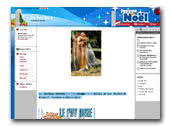 LE PUY DORE Yorkshire
C'est au coeur du Périgord, que j'élève avec passion en exclusivité des Yorkshires, depuis une vingtaine d'année, l'affixe est producteur de multiples champions, France, USA, Luxembourg, Portugal, Europe(jr), International.
Yorkshire Terrier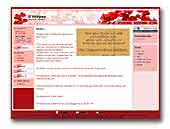 AKIRPAP
Elevage familial de Dogue de Majorque/Ca de Bou Sud de la France.
Majorca Mastiff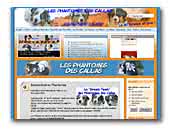 Les Phantomes des Callas
Bergers Australiens
Breeders of Australian shepherd in the center of France.
Australian Shepherd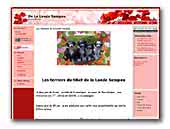 Elevage familial de La Lande Sempau
Elevage familial de Terrier du Tibet situe en France, au Pays Basque. Selection, beaute, sante et caractere. Parents indemne tares occulaire et dysplasie. Nombreux champions dans les pedigrees. Membre du CCTF.
Tibetan Terrier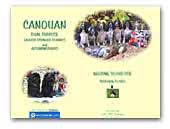 Canouan English Springer Spaniels
& Affenpinschers
Welcome to the Canouan family based in the South West of France. Bred for health, type and temperament. Show dogs who work for a living.

Home of Champion Affenpinschers. Our dogs are our delight.
English Springer Spaniel
Affenpinscher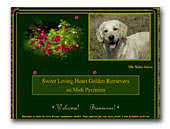 SWEET LOVING HEART Golden Retrievers
Our familial kennel is in south west of France, near Toulouse. All our dogs live at home and sometimes few litters of quality born. Member of French Retriever Club.
Golden Retriever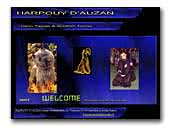 HARPOUY D'AUZAN
Cairn Terrier & Scottish Terrier
HARPOUY D'AUZAN Cairn Terrier & Scottish Terrier Kennel. More info, foto, pedegree about Cairn Terrier & Scottish on our homepage!
Cairn Terrier
Scottish Terrier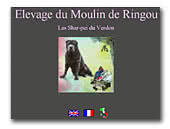 Elevage Sharpei Du Moulin De Ringou
Elevage familial exclusif de Sharpei LOF situé dans le Var (83) au carrefour de plusieurs départements (13,84,04). Reproducteurs soigneusement sélectionnés pour leur santé, leur comportement et leur physique.

Les chiots sont élevés en famille et vendus dans les règles cynophiles en vigueur. Chiots toutes couleurs et au 2 types de poil. Visites tous les jours sur rendez-vous et envois de photos sur simple demande.
Shar Pei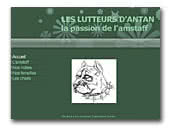 Les Lutteurs d'Antan
American staffordshire terrier juste par passion.
American Staffordshire Terrier
« Prev 1 2 3 4 5 6 7 8 9 10 11 12 13 14 15 16 17 18 19 20 21 22 23 24 25 26 27 28 29 30 31 32 33 34 35 36 37 38 39 40 41 42 43 44 45 46 47 Next »