Dog Breeders > France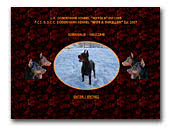 KEYALA - WOT A THRILLER
Dobermann Kennel
We are a small kennel based in France, we have been breeding Dobermanns since 1988 we pride ourselves in the fact we breed for quality not quantity, all our dogs are health tested, are VWD Clear by parentage & undergo regular tests for DCM. We show all over Europe & have Champions in 7 different countries.
Dobermann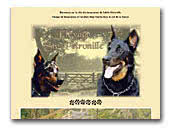 Elevage de Sainte Pétronille
Au coeur de l'arrière pays niçois sont élevés nos chiots beaucerons noirs et feu ou arlequins, parents hautes lignées beauté et travail, plusieurs champions à l'élevage, parents indemne de dysplasie, chiots élevés en famille, conseils et suivi à vie.
Beauceron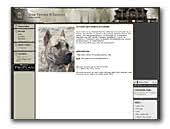 Des Terres D'Europe
Elevage des terres d'europe, tous nos chiens sont issus de lignées de multi-champions (monde, europe, etc). ils sont tous radiographiés, identifiés et testés par ADN. venez visitez nos sites internet ...
Dogo Canario
Staffordshire Bull Terrier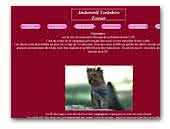 Amberstill Kennel - yorkshire terrier
Élevage familial de yorkshire terrier.

Amberstill yorkshire terrier kennel From France.
Yorkshire Terrier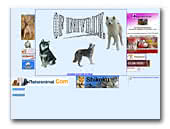 Of Inivruk
Une passion depuis 1984: le husky de sibérie, également le trésor du japon: l'akita inu et le petit clown espiègle: le shiba inu.
Siberian Husky
Akita Inu
Shiba Inu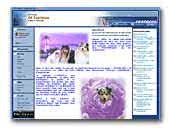 EVERBLUE Collies
Since 1981, the rough collie is part of our life, in our beautiful area of NICE, on the French Riviera. We are a small kennel and are aiming for quality. You can see our history and beloved dogs on this site. Have a nice visit !
Collie Rough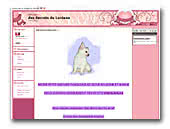 Elevage Des Secrets du Lantana
Petit élevage familial de Chihuahuas. Visitez mon site !
Chihuahua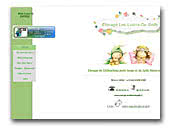 Les Lutins Du Golfe
L'élevage des lutins du golfe est situé dans le Morbihan près de Vannes, venez découvrir en avant première sur notre site les photos de nos chihuahuas poils longs et leurs  bébés  ainsi que leur pédigrées. Vous pourrez y choisir tranquillement votre futur petit compagnon.
Chihuahua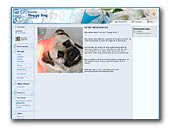 Elevage Doggy Dog
L'elevage "Doggy dog" vous propose ses chiots bullmastiffs fauves ou bringés. Tout nos chiots sont identifiés, vaccinés et inscrits au LOF (pedigree). Nous élevons également du bouledogue français et du dogue de bordeaux.
Bullmastiff
French Bulldog
Dogue de Bordeaux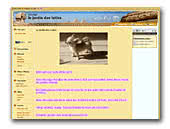 Le Jardin Des Lutins
Elevage LOF, spécialisé dans le chihuahua et le spitz allemand taille nain situé en plein coeur des vosges.
Chihuahua
German Spitz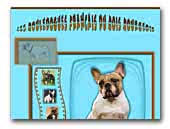 du Bois Bourgeois Bouledogues Français
Ma passion, mes bouledogues Français, présentation de toute la famille, photos, pedigree.
French Bulldog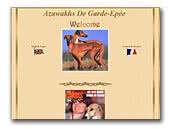 De Garde-Epée Azawakhs
One of the most famous Azawakh kennel in the world since 1987. Mostly old French lines and NEW AFRICAN imported lines. Breeding mostly RED but also BRINDLE and SAND colors.
Azawakh
« Prev 1 2 3 4 5 6 7 8 9 10 11 12 13 14 15 16 17 18 19 20 21 22 23 24 25 26 27 28 29 30 31 32 33 34 35 36 37 38 39 40 41 42 43 44 45 46 47 Next »