Dog Breeders > France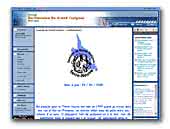 Domaine du Grand Croignes
Newfoundlands
Elevage familial de Terre-Neuve noir et marron situé dans le Sud de la France dans les bouches du Rhônes.
Newfoundland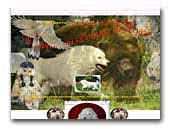 Les Patous du Domaine de Peyrac
Exclusively and fervently Pyrénéan Mountain Dogs, in family and freely since 1991.
Pyrenean Mountain Dog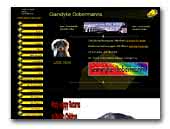 Gaindyke Dobermanns
We have over 25 years experience in training, showing and breeding Dobermanns.

We were previously based in Scotland and now we live in sunny France with our Dobermanns. We class ourselves as 'Breeders and Exhibitors of excellence'.

We breed for quality not quantity. Browse our site to see our dogs and their lifestyle and their achievements.
John and Lynn
Dobermann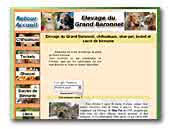 Elevage du Grand Baronnet
Hi,
We breed several races of pets: Dogs : Shar-Pei, Chihuahua, and Dachshund. Cat : Sacred of Burma (Burma cats).

Our website will introduce you to the reasons that brought us to breed these races, and you will find all puppys and Kittens that are available. Moreover, there are pictures of our reproductors, and in every page contact informations. We speak English, German, French, and a little bit of Spanish.
Chihuahua
Shar Pei
Dachshund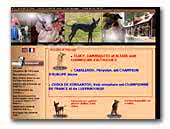 de KORRANTOH
Xoloitzcuintle, Chien nu du Pérou
Elevage passion de Chien nu du Pérou petits et moyens.Nombreux titres et champions.

Xoloitzcuintles miniatures Elevage passion. Nombres titres et champions. Demandes bienvenues !
Mexican Hairless Dog
Peruvian Hairless Dog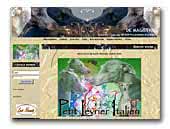 Les Petits Lévriers Italiens De Magistris
Je vous invite à venir découvrir cette race peu connue qu'est le PLI au travers de mon site.
Bonne visite !
Italian Greyhound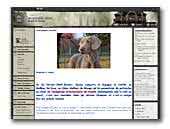 Argentia Mist Weimaraners
Home of versatile weimaraners with great hunting abilities. Puppies occasionally available for work/show home. All our weimstory is on our website.
Weimaraner
Ariege Pointing Dog
« Prev 1 2 3 4 5 6 7 8 9 10 11 12 13 14 15 16 17 18 19 20 21 22 23 24 25 26 27 28 29 30 31 32 33 34 35 36 37 38 39 40 41 42 43 44 45 46 47 48 49 50 51 52 53 54 55 56 57 58 59 60 61 62 63 64 65 66 Next »