Dog Breeders > France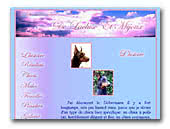 De Lacluse Et Mijoux - Dobermann kennel
Dobermann kennel in France.
Dobermann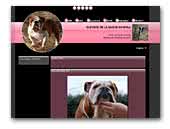 Elevage DE LA QUEUE DU GRILL
Elevage Elevage de continental bulldog en France.
English Bulldog
Continental Bulldog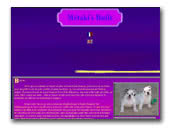 Metakisbulls
Metakisbulls : la passion du bulldog.

Nous sommes un élevage passionné de bulldogs anglais situé en proche banlieue sud de Paris, au Kremlin Bicêtre. Nos bulldogs et nos chiots sont issus de lignées riches en champions.

Nos bébés bulldogs sont inscrits au lof et nous quittent âgés de huit à dix semaines vaccinés, pucés et vermifugés.
English Bulldog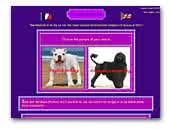 Metakisbulls
Metakisbulls : The passion of english bulldogs

We breed with passion the English bulldog. We are located in the inner suburbs south of Paris in France. Our English bulldogs have many champions in there blood lined. Our puppies leave us vaccinated, wormed and microchiped.

I am an Portuguese water dog breeder. I am located in the southwest of France. My puppies comes from lineages rich of champions. They leave us aged of 10 weeks.
English Bulldog
Portuguese Water Dog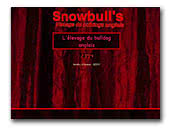 Snowbulls élevage de bulldogs anglais
Snowbulls, élevage de bulldogs anglais, éleveur de bouledogues anglais. Notre objectif est de produire des chiots de qualité, équilibré et en bonne santé. Notre élevage familial est situé en région parisienne. Chiots LOF.
English Bulldog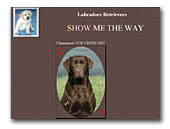 SHOW ME THE WAY LABRADORS
We are a little kennel of labradors retrievers in the south west of France, near Bordeaux and Arcachon. This breed is our passion since 18 years, we have 4 show champions and our dogs working too, in Fields trials and working tests.
Welcome to Show me the way !

Bien venue à Show me the way, une passion pour les labradors retrievers, nous sommes présents sur les expos canines, en Fields trials et en working test. Nous avons 4 champions internationaux à la maison et des chiots quelques fois sur réservation pour de bonnes familles.
Labrador Retriever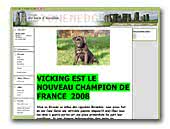 LE BOIS D'AQUILAS
Venez partager notre passion, petit élevage familial, VICKING CHAMPION DE FRANCE 2008, dysp A/A, dispo pour saillie.
Cane Corso Italiano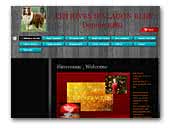 des Rives du Lagon Bleu Border Collie
Border Collie de Spéctacles " Schows " Elevage situé en France - Chiots de qualité LOF / FCI Pedigree Destinés à la compagnie, Sports , Exhibitions , Utilisations
Border Collie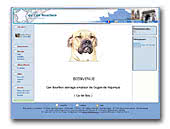 Can Bourbon
Elevage de dogue de majorque, molosse moyen originaire de majorque aussi appellé Cade Bou.
Majorca Mastiff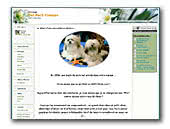 Del Pech Tolosan Lowchens
Del Pech Tolosan is a little familial kennel ... Four Lowchens live whith us at home always free. No many litters, but babies growing up in the house and participate each day in our family life ...
Lowchen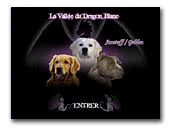 WhiteDragon's Am'Staff and Golden kennel
Welcome in our small family kennel, we breed with love and passion American Staffordshire Terrier and Golden Retriever. Great quality selection. We have occasionnally litter at home, do not hesitate to visit our site.
American Staffordshire Terrier
Golden Retriever
« Prev 1 2 3 4 5 6 7 8 9 10 11 12 13 14 15 16 17 18 19 20 21 22 23 24 25 26 27 28 29 30 31 32 33 34 35 36 37 38 39 40 41 42 43 44 45 46 47 Next »