Dog Breeders > France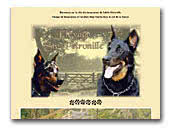 Elevage de Sainte Pétronille
Au coeur de l'arrière pays niçois sont élevés nos chiots beaucerons noirs et feu ou arlequins, parents hautes lignées beauté et travail, plusieurs champions à l'élevage, parents indemne de dysplasie, chiots élevés en famille, conseils et suivi à vie.
Beauceron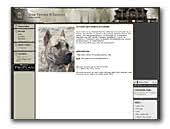 Des Terres D'Europe
Elevage des terres d'europe, tous nos chiens sont issus de lignées de multi-champions (monde, europe, etc). ils sont tous radiographiés, identifiés et testés par ADN. venez visitez nos sites internet ...
Dogo Canario
Staffordshire Bull Terrier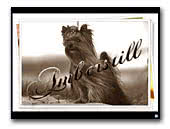 Amberstill Yorkshire terrier
Élevage familial de yorkshire terrier.

Yorkshire terierrs kennels.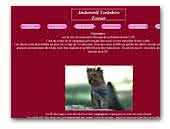 Amberstill Kennel - yorkshire terrier
Amberstill yorkshire terrier kennel From France.
Yorkshire Terrier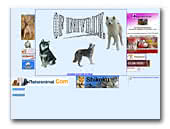 Of Inivruk
Une passion depuis 1984: le husky de sibérie, également le trésor du japon: l'akita inu et le petit clown espiègle: le shiba inu.
Siberian Husky
Akita Inu
Shiba Inu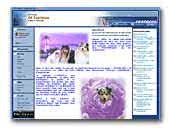 EVERBLUE Collies
Since 1981, the rough collie is part of our life, in our beautiful area of NICE, on the French Riviera. We are a small kennel and are aiming for quality. You can see our history and beloved dogs on this site. Have a nice visit !
Collie Rough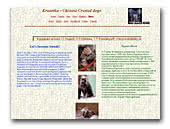 Krasotka - Chinese Crested dogs
We breed chinese crested dogs, living with us in family, sharing our home and garden. No more than 2 litter per an year.
Chinese Crested Dog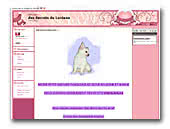 Elevage Des Secrets du Lantana
Petit élevage familial de Chihuahuas. Visitez mon site !
Chihuahua
« Prev 1 2 3 4 5 6 7 8 9 10 11 12 13 14 15 16 17 18 19 20 21 22 23 24 25 26 27 28 29 30 31 32 33 34 35 36 37 38 39 40 41 42 43 44 45 46 47 48 49 50 51 52 53 54 55 56 57 58 59 60 61 62 63 64 65 66 Next »