Dog Breeders > France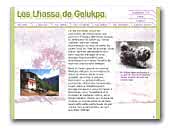 LES LHASSA APSO DE GELUKPA
Elevage familial de Lhassa Apso dans le Sud de la France, adorables Chiens Lions originaires du Tibet, Champions de France, d'Italie ..., découvrez notre passion.
Lhasa Apso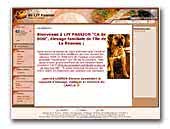 LJY PASSION DOGUE DE MAJORQUE
Elevage familial de dogue de majorque , américan staffordshire terrier et bulldog anglais.
Dogue de Majorque
English Bulldog
American Staffordshire Terrier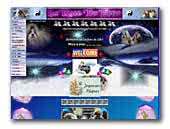 La Rose Du Tibet
Superbe site sur les shih-tzus de Mme Miloriaux Patricia.
Shih Tzu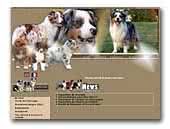 OF CRYSTAL LAKE Berger australien
Australian Shepherd breeder in France.
Australian Shepherd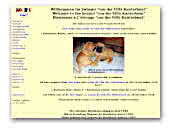 Dogue de Bordeaux von der Villa Kunterbunt
We are breeding Dogue de Bordeaux since 1993 for show and family.
Dogue de Bordeaux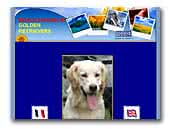 Beauchasseur Golden Retrievers
Golden Retrievers of the English Style, bred for their good temperament. Ideal as pets or working dogs.
Golden Retriever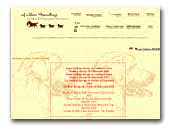 Of Glen Sheallag
TOP Kennel for the last 20 years. Our aim is to breed sound typical Goldens with the will to please. We like to keep the looks as well as working ability. Our dogs are permanently with us in the house.
Golden Retriever
Flat Coated Retriever


de la Boite de Pandore
Dogues allemands fauves et bringés uniquement. Très bonnes origines des reproducteurs. Petit élevage mais grande passion.

Fawn and brindle great danes only. Very good origins of the dogs. Small breeding but huge passion.
Dogue allemand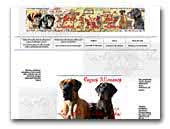 Dogues Allemands de Sire Tobias
Bienvenue. Découvrez notre petit élevage familial  de dogues allemands de hautes lignées. Photographies, informations, pedigrees, résultats d'expositions de nos dogues, saillies, et nos chiots parfois disponibles dans les variétés noirs arlequns merles fauves et bringés.

Membre du Doggen Club de France, le Club français du dogue allemand, et signataire des conseils d'élevage.
Deutsche Dogge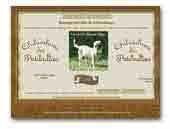 Chihuahuas des Patibullies
de temps en temps chiots disponibles, elevage familial dans le nord de la france a 1h30 de Paris.
Chihuahuas poils longs et poils courts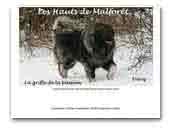 Les Sarplaninac des Hauts de Malforêt
The best breeder of Sarplaninac in France. Lot's of Champions of France, International, Europe and World . Since 1985 our passion: The Sarplaninac !
Sarplaninac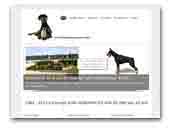 VOM GEBRANNTEN WALDE
Dobermann and Jack Russel Terrier
Welcome to our passion the DOBERMANN ! Kennel in France with the best europeen blodlines.This homepage is dedicated for all our dobermanns.Home of Multi.Ch Irinland Zara zeife Multi.Ch Fabius Pictor Renewal Vilander vaic V.G.W./victoria vilja V.G.W.

Welcome to us and our small clowns (Jack and Parsons Russel Terrier) allways happy and ready to play and please. Come and visit us.

Herve and Petra BLOSCH
Dobermann
Jack Russel Terrier
Parson Russel Terrier
« Prev 1 2 3 4 5 6 7 8 9 10 11 12 13 14 15 16 17 18 19 20 21 22 23 24 25 26 27 28 29 30 31 32 33 34 35 36 37 38 39 40 41 42 43 44 45 46 47 Next »