Dog Breeders > France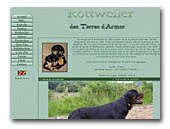 des Terres d'Armor - Rottweiler kennel
Small but selected kennel in France (on the Ocean Atlantic coast) 2H from Paris by train. We selected few but selected litters. Studs dogs availables for breeding.

Actually at home LUKE VOM HAUSE NEUBRAND - HD- ED 1 BH IPO 1.
Rottweiler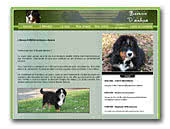 Bouviers Bernois D'aïnhoa
Berner Sennenhund - Bernese Mountain Dog - Bouvier Bernois kennel in France. In our website you'll find informations about our dogs and puppys.
Bernese Mountain Dog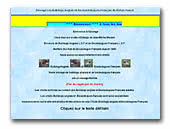 du Relais - Les Bulldogs Anglais
et Les Bouledogues Français
Des photos et des vidéos de nos chiots Bulldogs Anglais et Bouledogues Français que nous élevons occasionnellement au milieu de nos adultes. Notre élevage est un élevage familial. Tous nos chiots sont inscrits au LOF et partent dans leur nouvelle famille après 8 semaines révolues vaccinés vermifugés et identifiés par transpondeur.
English Bulldog
French Bulldog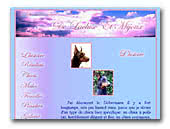 De Lacluse Et Mijoux - Dobermann kennel
Dobermann kennel in France.
Dobermann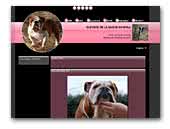 Elevage DE LA QUEUE DU GRILL
Elevage Elevage de continental bulldog en France.
English Bulldog
Continental Bulldog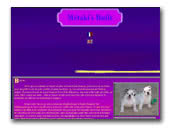 Metakisbulls
Metakisbulls : la passion du bulldog.

Nous sommes un élevage passionné de bulldogs anglais situé en proche banlieue sud de Paris, au Kremlin Bicêtre. Nos bulldogs et nos chiots sont issus de lignées riches en champions.

Nos bébés bulldogs sont inscrits au lof et nous quittent âgés de huit à dix semaines vaccinés, pucés et vermifugés.
English Bulldog
« Prev 1 2 3 4 5 6 7 8 9 10 11 12 13 14 15 16 17 18 19 20 21 22 23 24 25 26 27 28 29 30 31 32 33 34 35 36 37 38 39 40 41 42 43 44 45 46 47 48 49 50 51 52 53 54 55 56 57 58 59 60 61 62 63 64 65 66 Next »