Dog Breeders > France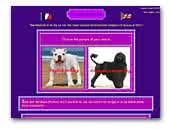 Metakisbulls
Metakisbulls : The passion of english bulldogs

We breed with passion the English bulldog. We are located in the inner suburbs south of Paris in France. Our English bulldogs have many champions in there blood lined. Our puppies leave us vaccinated, wormed and microchiped.

I am an Portuguese water dog breeder. I am located in the southwest of France. My puppies comes from lineages rich of champions. They leave us aged of 10 weeks.
English Bulldog
Portuguese Water Dog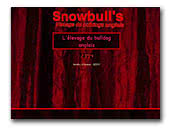 Snowbulls élevage de bulldogs anglais
Snowbulls, élevage de bulldogs anglais, éleveur de bouledogues anglais. Notre objectif est de produire des chiots de qualité, équilibré et en bonne santé. Notre élevage familial est situé en région parisienne. Chiots LOF.
English Bulldog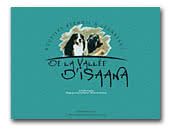 De la Vallée d'Isaana
Bouviers Bernois & Leonbergs
Je vous présente mon élevage de Bouvier Bernois & Leonberg. Vous y découvrirez mes chiens, verrez le suivi de mes bébés partis vers leur famille. Différentes rubriques concernant ces races merveilleuses. A bientôt !
Bernese Mountain Dog
Leonberger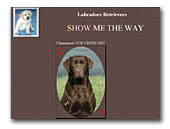 SHOW ME THE WAY LABRADORS
We are a little kennel of labradors retrievers in the south west of France, near Bordeaux and Arcachon. This breed is our passion since 18 years, we have 4 show champions and our dogs working too, in Fields trials and working tests.
Welcome to Show me the way !

Bien venue à Show me the way, une passion pour les labradors retrievers, nous sommes présents sur les expos canines, en Fields trials et en working test. Nous avons 4 champions internationaux à la maison et des chiots quelques fois sur réservation pour de bonnes familles.
Labrador Retriever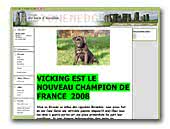 LE BOIS D'AQUILAS
Venez partager notre passion, petit élevage familial, VICKING CHAMPION DE FRANCE 2008, dysp A/A, dispo pour saillie.
Cane Corso Italiano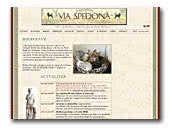 Via Spedona Chihuahuas
Via Spedona is a home-grown Chihuahua breeding endeavour near Paris, France. Our dogs are raised in an exceptional, natural environment. We strive for smart, healthy, show quality dogs with rare colours.

Excellent European and US champion bloodlines. 3-4 litters a year out of prized dams & sires. Mostly smoothcoat puppies but some longcoats available.

Our kennel stands under the theme of Ancient Rome. Come discover our website !
Chihuahua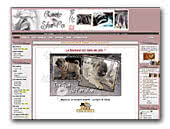 Les Fleurs de Geisha
Suivez les guides ... Vinh-Long, Tchaé et les autres vous feront visiter un univers très plissé. Planète shar-pei c'est aussi l'affixe les fleurs de Geisha où des petits bourgeons deviennent de belles fleurs.
Shar Pei
« Prev 1 2 3 4 5 6 7 8 9 10 11 12 13 14 15 16 17 18 19 20 21 22 23 24 25 26 27 28 29 30 31 32 33 34 35 36 37 38 39 40 41 42 43 44 45 46 47 48 49 50 51 52 53 54 55 56 57 58 59 60 61 62 63 64 65 66 Next »