Dog Breeders > France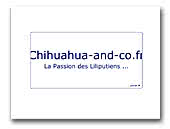 chihuahua-and-co.fr
Elevage de Chihuahua PL & PC de couleurs Des Lilipucines de toutes les couleurs. Informations, nouvelles, contacts ...
Chihuahua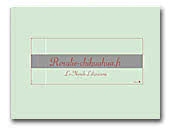 Elevage Rosalie - Chihuahua
Elevage de chihuahua PL & PC de couleurs unis, bicolore, tricolore, merle ....
Informations Générales, nouvelles ...
Bonne visite
Chihuahua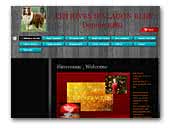 des Rives du Lagon Bleu Border Collie
Border Collie de Spéctacles " Schows " Elevage situé en France - Chiots de qualité LOF / FCI Pedigree Destinés à la compagnie, Sports , Exhibitions , Utilisations
Border Collie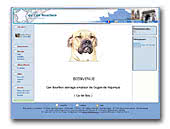 Can Bourbon
Elevage de dogue de majorque, molosse moyen originaire de majorque aussi appellé Cade Bou.
Majorca Mastiff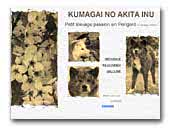 KUMAGAI NO Akita Inu - élevage familial
Small family kennel in the south-west of France has occasionally a litter: Pure Japanese Akita (Akita Inu), high quality selection, bred with love and passion. Brindle stud dog available.
Akita Inu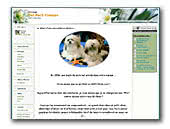 Del Pech Tolosan Lowchens
Del Pech Tolosan is a little familial kennel ... Four Lowchens live whith us at home always free. No many litters, but babies growing up in the house and participate each day in our family life ...
Lowchen
« Prev 1 2 3 4 5 6 7 8 9 10 11 12 13 14 15 16 17 18 19 20 21 22 23 24 25 26 27 28 29 30 31 32 33 34 35 36 37 38 39 40 41 42 43 44 45 46 47 48 49 50 51 52 53 54 55 56 57 58 59 60 61 62 63 64 65 66 Next »