Dog Breeders > France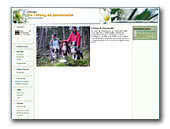 of Etang de Pincemaille
Australian Shepherds
Our Aussies: a true Passion! Since 1998, we have a little Family Kennel. Our dogs lives with us, and we try to breed good and nice dogs, for Fun, Show and Sport.

All our puppies have their FCI registration, and their parents are tested HD and eyes cleared.
Australian Shepherd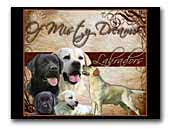 of Misty Dreams Labradors
Plus de 20 ans d'expérience et de passion au service de la race. Of Misty Dreams, de beaux labradors qui chassent. Au coeur du Berry sdans le centre de la France. Plus de 20 Champions de Beauté et de Travail. Bienvenue
Labrador Retriever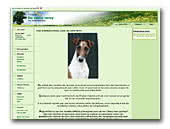 De Camp Rémy
Elevage amateur de fox-terriers à poil lisse sélectionnés.
Fox Terrier Smooth


DE LA TOUR MELUSINE
australian shepherds
Breeders of Australian shepherd in the ouest of France.
Australian Shepherd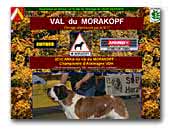 Saint Bernard du Val du MORAKOPF
Découvrez la vie quotidienne d'un élevage de Saint Bernard situé en France.
Saint Bernard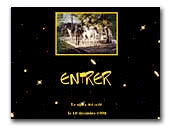 BAKARA'S Greyhounds
Tout ce que vous voulez savoir sur les Greyhounds Bakara's.
Greyhound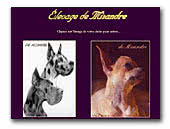 Elevage de Misandre
Dogue Allemand et Chihuahua de Misandre.
Great Dane
Chihuahua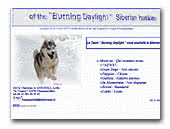 of the Burning Daylight Siberian Huskies
Amateurs passionnés depuis 1984, nous vivons dans le Doubs avec notre petite meute de Siberian Huskies.

Traîneau l'hiver, expositions canines, élevage familial et vie au quotidien ... à découvrir la passion de toute une vie. Prévisions de portées. Conseils et suivi des chiens nés à l'élevage.
Siberian Husky
« Prev 1 2 3 4 5 6 7 8 9 10 11 12 13 14 15 16 17 18 19 20 21 22 23 24 25 26 27 28 29 30 31 32 33 34 35 36 37 38 39 40 41 42 43 44 45 46 47 48 49 50 51 52 53 54 55 56 57 58 59 60 61 62 63 64 65 66 Next »