Dog Breeders > France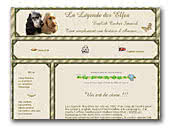 de la Légende des Elfes
English cocker spaniel
Elevage familial de cocker anglais situé en plein coeur de la Normandie, à 1h30 de Paris. Au delà d'une selection rigoureuse, nous accordons beaucoup d'importance au bien-être et confort de tous nos cockers.
English Cocker Spaniel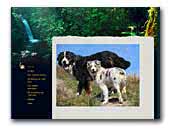 Bois de Chantalouette
Berger Australien et Bouvier Bernois
Family kennel - Passion and selection.
Australian Shepherd
Bernese Mountain Dog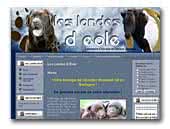 Les Landes d'Eole
Hobby breeding of chocolate labradors and shetland ponies in Brittany (France). Have a nice visit on our website !
Labrador Retriever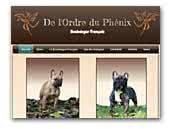 De l'Ordre du Phénix
Site dédié à notre passion: le bouledogue français, son histoire, le caractère. Sans oublier la présentation de nos chers bouledogues, leurs origines, leurs expositions et de nombreuses photos de la famille.
French Bulldog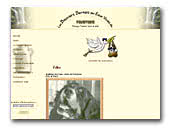 LES EAUX VIVES DE TOURTOUR
Elevage dans le sud à TRETS près d'Aix en Provence. En tant que passionnée de ces Bouviers Bernois, si vous visitez mon élevage, je vous aurai vite inoculé le virus de ces beautés et quitte à être contaminé, autant avoir un beau microbe d'une cinquantaine de kilos de tendresse, d'amour, de fidélité et tant d'autres qualités.
Bernese Mountain Dog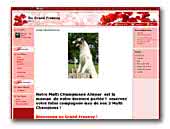 Le Grand Fresnoy - Borzois and Bostons
Specialist in Borzois and Boston terriers more than 590 champions !

Come to share our passion and see some of our champions !! All our puppies are raised at hom in family !
Borzoi
Boston Terrier
« Prev 1 2 3 4 5 6 7 8 9 10 11 12 13 14 15 16 17 18 19 20 21 22 23 24 25 26 27 28 29 30 31 32 33 34 35 36 37 38 39 40 41 42 43 44 45 46 47 48 49 50 51 52 53 54 55 56 57 58 59 60 61 62 63 64 65 66 Next »