Dog Breeders > France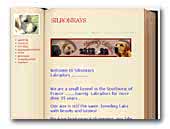 Silronrays Labradors
Breeds labradors for 35 years, aim is beauty and brains! Studdogs in all 3 colours, puppies sometimes available ...
Labrador Retriever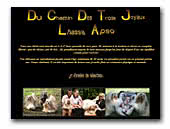 du Chemin des Trois Joyaux Lhassa-apso
Le lhassa apso en France, Provence Cote d'Azur. Un elevage passion de lhassa apso dans les Bouches du Rhone. Origine et histoire du lhassa apso. Expositions canines. Photos.
Lhasa Apso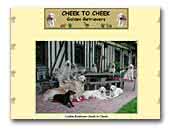 CHEEK TO CHEEK Golden Retrievers
We have a small kennel of golden retrievers since 1990, our aim is to produce sound solid goldens with show and work aptitudes. We have 2 or 3 litters a year and all our dogs live at home. We live in Normandy at 2O mn from the beach ...
Golden Retriever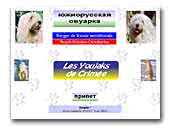 Les Youjaks de Crimée
Le Berger de Russie de Russie méridionale. Une race rare à découvrir !
South Russian Ovtcharka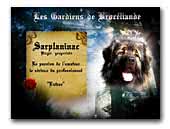 Sarplaninac des Gardiens de Brocéliande
Elevage familial de Sarplaninac, au coeur du Pays de Brocéliande ou vie de famille et socialisation sont à l'honneur.

Afin de préserver l'instinct naturel de nos Sarplaninac, chiens protecteurs de troupeaux, nous élevons nos compagnons parmis les moutons.
Sarplaninac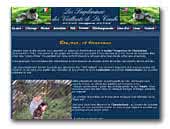 Les Sarplaninac des Vaillants de La Combe
Découvrez le Sarplaninac sous toutes les coutures.
Sarplaninac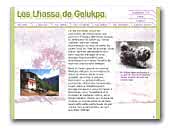 LES LHASSA APSO DE GELUKPA
Elevage familial de Lhassa Apso dans le Sud de la France, adorables Chiens Lions originaires du Tibet, Champions de France, d'Italie ..., découvrez notre passion.
Lhasa Apso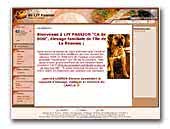 LJY PASSION DOGUE DE MAJORQUE
Elevage familial de dogue de majorque , américan staffordshire terrier et bulldog anglais.
Dogue de Majorque
English Bulldog
American Staffordshire Terrier
« Prev 1 2 3 4 5 6 7 8 9 10 11 12 13 14 15 16 17 18 19 20 21 22 23 24 25 26 27 28 29 30 31 32 33 34 35 36 37 38 39 40 41 42 43 44 45 46 47 48 49 50 51 52 53 54 55 56 57 58 59 60 61 62 63 64 65 66 Next »