Dog Breeders > France

de la Boite de Pandore
Dogues allemands fauves et bringés uniquement. Très bonnes origines des reproducteurs. Petit élevage mais grande passion.

Fawn and brindle great danes only. Very good origins of the dogs. Small breeding but huge passion.
Dogue allemand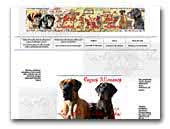 Dogues Allemands de Sire Tobias
Bienvenue. Découvrez notre petit élevage familial  de dogues allemands de hautes lignées. Photographies, informations, pedigrees, résultats d'expositions de nos dogues, saillies, et nos chiots parfois disponibles dans les variétés noirs arlequns merles fauves et bringés.

Membre du Doggen Club de France, le Club français du dogue allemand, et signataire des conseils d'élevage.
Deutsche Dogge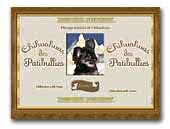 Chihuahuas des Patibullies
de temps en temps chiots disponibles, elevage familial dans le nord de la france a 1h30 de Paris.
Chihuahuas poils longs et poils courts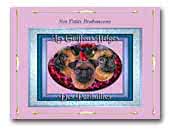 Petits Brabançon des Patibullies
d'adorables petits chiens rares à découvrir a 1h30 de Paris.
Petit Brabançon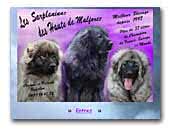 Les Sarplaninac des Hauts de Malforêt
The best breeder of Sarplaninac in France. Lot's of Champions of France, International, Europe and World . Since 1985 our passion: The Sarplaninac !
Sarplaninac

VOM GEBRANNTEN WALDE
Dobermann and Jack Russel Terrier
Welcome to our passion the DOBERMANN ! Kennel in France with the best europeen blodlines.This homepage is dedicated for all our dobermanns.Home of Multi.Ch Irinland Zara zeife Multi.Ch Fabius Pictor Renewal Vilander vaic V.G.W./victoria vilja V.G.W.

Welcome to us and our small clowns (Jack and Parsons Russel Terrier) allways happy and ready to play and please. Come and visit us.

Herve and Petra BLOSCH
Dobermann
Jack Russel Terrier
Parson Russel Terrier

Polarvargens Kennel
We are found of Rottweilers, ans we work with some of the best BloodLines in the World: Gonzzo Earl Antonius, Bronko Od Dragicevica, Gil Von Hause Milsped, Jumbo vom Kummelsee, Eros von Hause Djurdjurlov, Rick Von Burgthann, Akino Von der Lauterbrucke, etc ... Come to visit our website !!! You won't be disapointed !!! For sure !!
Rottweiler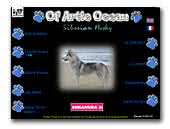 Siberian Husky Of Artic Ocean
French siberian husky breeder for show and/or pet. Excellents origins. Puppies avaible ...
Siberian Husky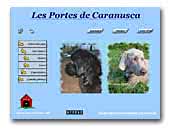 LES PORTES DE CARANUSCA
Elevage familial de Braque de Weimar (PC) et de Terre-Neuve (Noir & Noir&Blanc). Situé dans la Loire, à 1H de Lyon et de Clermont-Ferrand.
Braque de Weimar
Terre-Neuve
« Prev 1 2 3 4 5 6 7 8 9 10 11 12 13 14 15 16 17 18 19 20 21 22 23 24 25 26 27 28 29 30 31 32 33 34 35 36 37 38 39 40 41 42 43 44 45 46 47 48 49 50 51 52 53 54 55 56 57 58 59 60 61 62 63 64 65 66 Next »