Dog Breeders > Germany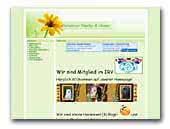 Havaneser Deckrüden Marley u. Gismo
Unsere beiden wunderschönen liebenswerten Rüden Marley und Gismo möchten sich vorstellen!
Havanese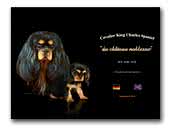 du château noblesse
Cavalier King Charles Spaniel
Cavalier King Charles Spaniel in all four colours, but mainly in black and tan and ruby. Champion-bloodlines, all breeding stuff is heart-clear, PL-clear, DNA-tested on Episodic Falling and Curly Coat / Dry Eye, most of them in addition MRI-scanned and eye-tested.

The breeder is a vet. Puppies available for pet homes and show homes as well.
Cavalier King Charles Spaniel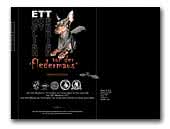 von der Fledermaus English Toy Terrier
We are a small Family Kennel only for ETTs. Devoted owner of the breed since 2000 and breeder since 2003. Puppies are sometimes available to loving homes.
English Toy Terrier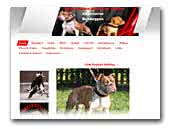 Bulldozer Kennel
Wir legen sehr viel Wert auf charakterlich gesunde und wesensfeste Hunde. Nicht nur für den Sport, sondern auch als Familienhund sich bestens eignet. Alle Hunde müssen HD/ED geröntgt und ausgewertet sein und müsssen eine Zuchttauglichkeitsprüfung abgelegt haben.
Olde English Bulldog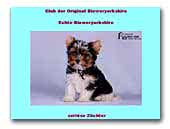 Club der Original Bieweryorkshire
Unsere Züchter züchten nur mit Original Bieweryorkshire des Standarts von Herrn Biewer.
Yorkshire Terrier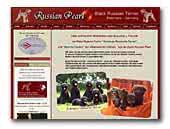 Russian Pearl - Black Russian Terrier
and Bolonka Zwetna
We breed Black Russian Terrier as family or as breeding and show dogs.

We breed Bolonka Zwetna - Tsvetnaya Bolonka as family or as breeding and show dog. We are a member of FCI/VDH. The Bolonka Zwenta is since jan. 2011 recognized in the VDH.

Please feel free and visit our website. You are very welcome.
Russian Black Terrier
Russian Coloured Bichon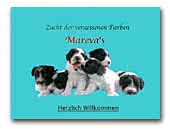 Mreva's
Parti Schnauzer and Zwergschnauzer
We are breeders of Parti Schnauzer and Zwergschnauzer in the color white, black and pepper/salt.
Miniature Schnauzer
Schnauzer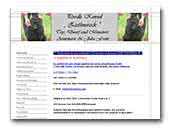 Kennel Ziethnereck
More than 30 years we breed Toy and Dwarf in black, brown and sometimes apricot. Our poodles are family member and only living with us.
Poodle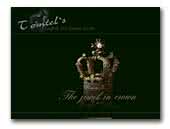 Tomtel's English Toy Terrier
We are breeding Terrier since 1994. Now our passion are the "English Toy Terrier". Please enjoy our homepage and our dogs.

We breed and show very successful this wonderful black and tan terrier in the middle-west Germany near to the border of the Netherlands.
English Toy Terrier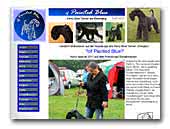 of Painted Blue
Seit 12 Jahren gehören Kerry Blue Terrier als Familienhunde zu unserem Alltag. Sie leben mit uns zusammen im Haus. Wir sind Mitglied im Klub für Terrier e.V. (KfT), besitzen mit Bardo´s Archimedes Fantasy einen sehr erfolgreichen Deckrüden und sind seit Juli 2010 selbst Züchter. Unser geschützter Zwingername lautet "of Painted Blue". Im Internet sind wir mit einer eigenen Homepage präsent. Seit 11 Jahren werden unsere Kerry´s auf Ausstellungen mit Erfolg präsentiert. Unsere Hündin Kordes Ofelia Rose ist 2009 Klubjugendsieger Deutschlands geworden. Sie ist deutscher Champion KfT und VDH. Bei der Europasiegerschau in Dortmund 2010 wurde sie beste Hündin in der offenen Klasse.

Die Rüden Bardo´s Archimedes Fantasy und Winnetou von der Canis- Burg sind ebenfalls Multichampions. Der 12 jährige Winnetou wird immer noch regelmäßig ausgestellt und wurde bisher 7x bester Terrier- Veteran.

Seit Dezember 2010 gehört unsere erste selbst gezogene Hündin Alea of Painted Blue zur Familie.

Kommenden Winter planen wir unseren nächsten Wurf.
Kerry Blue Terrier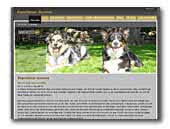 Kapellener Aussies
Australian Shepherd Deckrüde, aus Arbeitslinien, CASD / VDH registriert, beste Gesundheitsauswertungen, Sein Vater ist erfolgreichim Hüten u. die Mutter im Agility. Mit sehr viel Will to Please. Seine Geschwister werden ebenfalls vielseitig und erfolgreich eingesetzt im Hüten, jegliche Art von Hundesport u. auch als Therapie und Rettungshund.
Australian Shepherd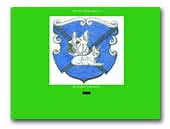 Bullys Spielwiese
We are a small cattery, who have mainly focused on the color strikes "Fawn" and "Red Fawn". But in our first litter were also two funny twin sisters in "Pied Fawn Tricolor" here. We are currently living in Berlin's Tiergarten go regularly to exhibitions and much more hiking (in the Berlin area). Our website is currently under construction included, but our Bullies, and the great-aunt Neufi and friends are introduced and nsome topics more processed.

Just have a look.

Many greetings and send you nice paw prints Gabriele Flentje, Susan Rothe, Sally, and Bully Phoebie
French Bulldog
.

.