Dog Breeders > Germany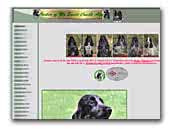 Cocker of My Sweet Castle Alge
Little breed of multicoloured English Cocker Spaniel with maximum one litter a year. All our dogs ddo live with us in our house and family. Even the puppies stay in our home and have the garden as playground.
English Cocker Spaniel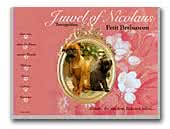 Juwel of Nicolaus
We breed Toygriffons loving and healthy in our family in the countryside.
Small Brabant Griffon
Brussels Griffon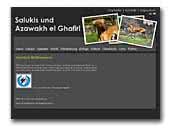 el Ghafiri
Salukis since 1992 and now Azawakh ...


Saluki
Azawakh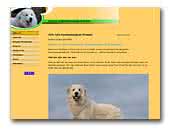 Guerrino of Reckhem's Castle
Pyrenäen Berghund
Pyrenäenberghund - Int.Ch., Dt. Ch., Bundessieger 2009, Polnischer Champion, Erfolgreichster Pyrenäenberghund Deutschlands 2008, 2009 und 2010

Bereits erfolgreiche Welpen & Junghunde auf Ausstellungen (Bundesjugendsiegerin 2010). HD - A2, PL-frei, ED-frei, DOK free, Herzuntersuchung 0.

Besuchen Sie uns auf unserer Homepage und sehen Sie selbst! Ein toller, liebenswerter, ausgeglichener Hund!

Pyrenean Mountain Dog - Int.Ch., Dt. Ch, National Champion 2009, Champion of Poland, Germany's most successful Pyrenean Mountain Dog 2008, 2009 and 2010

Already successful puppies and young dogs at shows (National Youth Champion 2010). HD - A2, PL-free, ED free, DOC free, heart examination 0

Visit us at our website and see for yourself! A great, lovable, well-balanced dog!
Pyrenean Mountain Dog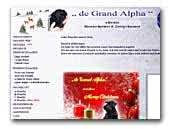 de Grand Alpha
Breeding with competence and passion.


Miniature Schnauzer black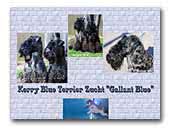 Gallant Blue - Kerry blue terrier kennel
We are a small home kennel locatet in Germany. We breed show- and familydogs. Top bloodlines.
Kerry Blue Terrier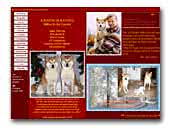 KICHINICHI Kensha - Shibas
KICHINICHI Kensha - Shibas in der Lausitz

Extensive site about Shibas and my life with them. I run a small hobby breeding in Saxony and work as a dog trainer. Typefull, healthy and mentally strong Shibas from strictly controlled breeding - that's my claim.

Umfangreiche Homepage über Shibas und mein Leben mit ihnen. Ich betreibe eine kleine Hobbyzucht in Sachsen und arbeite als Hundetrainerin. Typvolle, gesunde und wesensfeste  Shibas aus streng kontrollierter Zucht - das ist mein Anspruch.
Shiba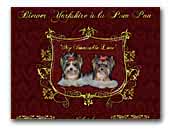 My Insatiable Love
Biewer & Yorkshire Terrier
Dog breeding for us first started in 1981. At that time we successfully bred very beautiful and elegant dwarf miniature poodles for years. Then in 1989 came our first Yorkshire Terrier that captured our hearts by storm. Lucy was a lively small dog, which from the first moment had drawn us totally in with her spell. When we first had Yorkie puppies, we knew that this was "our" breed. As much as we loved our beautiful and funny poodles, the Yorkies had won our hearts over. This was the beginning of an ongoing, unshakable, great love which still continues till this day. We were so fascinated by this breed that we could not get enough of them. In fact, that was where our kennel name "My Insatiable Love" came from.

It was not only the attractive appearance of these lively little dogs that inspired us, but it was also their unique nature, cheerful disposition, attentive gaze, intelligence and adaptability, lovable behavior, loyalty, and the fact that they have the self-confidence, pride, and character of a very large dog despite how small and cute they are.

Our son Michael, who loved nothing more than dogs from an early age, began very early to take an especially active position in our nice dog breeding hobby. For him there was nothing more beautiful and more interesting than dogs and he soon developed a notable breeding ambition and a strong sense of aesthetics.

We entered new breeding territory when we first discovered the Biewer Yorkshire in the year 2000. At that time the Biewer breed was still very rare. It took us a lot of research and time to get beautiful, healthy, and genetically pure Biewers for our breeding project. We quickly found that it was not so easy to breed a true Biewer that adhered to the high standards that we had set when it came to breeding dogs. We set ourselves a very ambitious goal; we wanted to breed only true Biewers whose hereditary lines lead back to the dogs of the legendary "Friedheck" line as bred by Mrs. Gertrude and Mr. Werner Biewer, the grandparents of the wonderful Biewer breed. Of course we still remain faithful to the Yorkshire Terrier till this day and that is never going to change, but these special Biewer Yorkies really make us feel something special. It is hard to describe but once you own a Biewer, you will understand what we mean. None of these wonderful little whirlwinds look the same way due to the white patching, which contributes to each newborn puppies' unique appearance making them each one of a kind. The Biewers have the same personality as the Yorkshire Terrier. They are small dog with a serious personality.

It takes years of breeding experience, good knowledge of genetics, and a strong sense of which dogs are best fits for each other to achieve the best results in breeding. Breeding should not be to make a profit at the expense of the breed. The breeding goal of a good breeder is to breed healthy and beautiful dogs which strong characteristics. This task demands much from the breeder. It requires that the breeder have the necessary knowledge, a lot of patience, time, nerves, and the sense of responsibility and sacrifice. Our dogs are often the main focus of our big family. We devote most of our time to them and we spend sleepless nights next to the litter box for their sake.

In addition to successes in dog shows and ensuring our dogs stand only at the highest level of breeding, it is also very important to us that our puppies begin socializing in an optimum manner at a very young age so that their new owners do not have any problems with them in the future. What occurs during the first few weeks of a dog's life is the most crucial and groundbreaking and will affect the dog for the rest of their life. Dogs are social animals. They need interaction with others regardless if the others are two or four legged. They also need a lot of attention and responsive care. A dog that is relocated into its new home should be familiar with all emerging everyday situations and need to be accustomed to all the noise and happenings in a normal household. The dogs should also learn where their limits are. They must be able to fit in a pack of dogs as well as in a human family. Finally, it is very important that the dogs trust their new human family. To ensure all of this, it is imperative to raise/keep the parents and puppies in a loving environment. By providing for the dog this way, it will allow for the dog to be able to settle into its new home quickly and smoothly and have a curious and open approach to new and strange things in order to learn the necessities of life. During this stage, the dog will develop its own character and have what is needed to make a good dog; it will be loyal, lovable, and great companion in all situations.

As dedicated breeders, it is important to us that we ourselves can enjoy the sight of our little beauties every day. All of our dogs are always properly maintained. The breeding dogs can be maintained with a simple puppy cut. However, it certainly gives us much pleasure and enjoyment when we groom our breeding dogs to have a perfect silky, clean and shiny, and floor-length coat. Grooming is a lot of work and a time consuming exercise but well worth the effort. Our dogs are always presentable.

Our dogs receive regular veterinary care. We attach the utmost importance to make sure our puppies are healthy and do not skimp when it concerns the health of our animals. Our dogs are free of parasites and grow up in a clean and hygienic environment that is natural for us. Not only do our dogs have a good pedigree but they also grow up in an appropriate environment. These are some of the many points that distinguishes our breeding program from many other breeding programs.

We are committed to doing our best for our dogs, for the breed, and for people who are interested in our dogs. We understand that it is essential to set high goals for ourselves and to never lose sight of our goals. Our family will make every effort to not only be good breeders, but to belong with the best of breeders. For many years, we did not spare any effort to get where we are today. That is the secret of our success. Our dogs correspond to the highest degree of the breed standard and are all absolutely charming creatures. The puppies that are ready to leave us are just the way we would want our own dogs to be.

Take a look at our reference site and build your own opinion about our breeding program.
We wish you joy browsing on our web site

Many greetings
The Ostern family
Yorkshire Terrier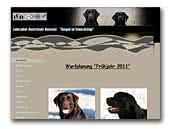 Angel of friendship - Labradors
Labradors in chocolate und schwarz.


Labrador Retriever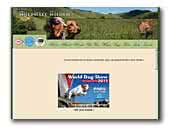 von den Wirsitzer Eichen
Smooth haired Dachshund
German Kennel DTK/FCI for smooth haired Dachshund.
Dachshund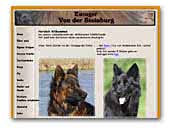 Altdeutsche Schäferhund von der Steinburg
Wir züchten den Altdeutschen Schäferhund als ein Familienmitglied. Von Zeit zu Zeit haben wir Welpen, welche bei uns im Haus und Garten aufwachsen. Die Sozialisation der Kleinen ist uns sehr wichtig.
Old German Shepherd
.

.