Dog Breeders > Germany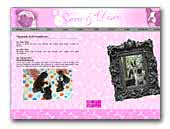 Takee Bo's - Boston Terrier Kennel
Are you interested in a wonderful dog like the Boston Terrier? So please visit our homepage for further information!
Boston Terrier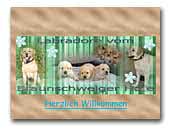 Labrador vom Braunschweiger Hofe
Wir betreiben eine kleine, familiär geführte Labradorzucht und haben 1-2 im Jahr gesunde und wesensfeste Welpen in beste Hände abzugeben. All unsere Elterntiere sind HD-frei (A/A), ED-Frei (0/0) und PRA clear, sowie genetisch auf Erbkrankheiten getestet (EIC N/N; RD-OSD mormal; HMLR N/N). DNA-Fingerprint vorhanden.
Labrador Retriever

Little Dream Catchers
Miniature Bullterrier Kennel
Wir Züchten auf Gesundheit, Wesen und Schönheit!

We breed for health, temperament and beauty show quality!
Miniature Bull Terrier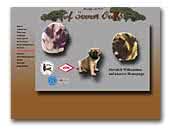 Of Seven Oaks Mastiffs
Mastiff Zwinger "of Seven Oaks". Mastiff Zucht seit 1977.

Mastiff Kennel "of Seven Oaks". Mastiffs since 1977.
English Mastiff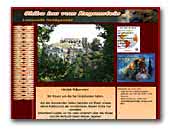 vom Regenstein Shiba Inu
Liebevolle Hobbyzucht der Shiba Inus.

Love Breeds of Shiba.
Shiba Inu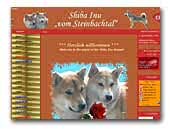 vom Steinbachtal Shiba Inu Kennel
Informative website  about our controlled Shiba  Inu breed in Germany, Saxony. We have set ourselves the task, healthy,  mentally strong and captivating beauty  Shiba Inu breed.

Informative Webseite über unsere kontrollierte Shiba Inu Zucht in Deutschland/Sachsen. Wir haben uns die Aufgabe gestellt, gesunde, wesensfeste und durch Schönheit bestechende Shiba Inu zu züchten.
Shiba Inu

Französische Bulldoggen Zucht Bully-Traum
Mein Bestreben ist es, gesunde und sportliche Familienmitglieder zu züchten, an denen man viel Freude hat.Unsere Bullys leben im engsten Familienkreis im Haus und Garten. Die Welpen sind bei Abgabe mit ca. 8 -10 Woche mehrfach entwurmt, gechipt, geimpft und haben selbstverständlich Ahnentafeln.
French Bulldog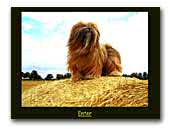 Kennel Rasterman's
Kennel Rasterman's the home of Champions VDH/FCI

Kennel Rasterman's is a small selected kennel in Germany est. 1985. Our dogs are on first hand beloved pets, second therapy-dogs and third we love to show our beauties. Occasionaly we have healthy well bred puppies available from Champions.

All dogs are checked: on Patellas, Hip-dysplasia, certified clear eyes and are DNA-profiled. Full VDH/FCI-Pedigree.
Lhasa Apso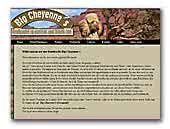 Big Cheyenne's
Wir züchten Großpudel in apricot und Black&tan.
Poodle
« Prev 1 2 3 4 5 6 7 8 9 10 11 12 13 14 15 16 17 18 19 20 21 22 23 24 25 26 27 28 29 30 31 32 33 34 35 36 37 38 39 40 41 42 43 44 45 46 47 48 49 50 51 52 53 54 55 56 57 58 59 60 61 62 63 64 65 66 67 68 69 70 71 72 73 74 75 76 77 78 79 80 81 82 83 84 85 86 87 88 89 90 91 92 93 94 95 Next »