Dog Breeders > Germany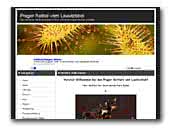 vom Lausitzblick Prager Rattler
We are a small Prague Ratter/Pražský Krysařík kennel in Germany. All our dogs are registered at CMKU (FCI). Please visit our Website.
Prague Ratter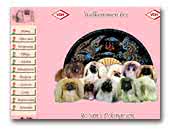 Ye-San's Peking-Palasthunde Hobbyzucht
Kleine, sehr erfolgreiche Peking-Palasthunde Hobbyzucht seit 30 Jahren.

Small, succesfuly hobby breeding for 30 years with show-quality-pekingesen from the best blood lines.
Pekingese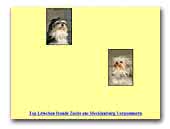 Löwchen aus Mecklenburg Vorpommern
Hier erfahren Sie alles über unsere Löwchen und die Zucht unserer Löwchen. Das Löwchen ist ein intelligenter, liebenswerter kleiner Familienhund, immer lustig und freundlich, sehr gelehrig und anpassungsfähig. Das Löwchen eignet sich sowohl für Familien mit Kindern als auch für ältere Leute.

Es geht gerne spazieren, läuft neben Fahrrad oder sogar Pferd, kommt aber auch mit kleineren Spaziergängen (bei älteren Leuten) aus. Das Löwchen eignet sich auch für Anfänger. Zeitweise bestgeprägte Welpen aus liebevoller Hausaufzucht NUR in allerbeste Hände zum fairen Preis abzugeben.
Little Lion Dog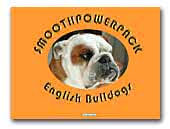 SmoothPowerPack Bulldogs
Small selectiv Bulldog kennel.
English Bulldog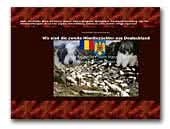 Mioriticzucht vom Hause Kiefer
Wir eine kleine familiäre Hobbyzucht bemühen und wesensfeste gesunde Mioritic zu Züchten. Die Hunde werden optimal großgezogen,sehr früh an Menschen und andere Haustiere gewöhnt.

Zwinger und Kettenhaltung giebt es bei uns nicht, die Mioritic dürfen nach ihrem Naturell mit uns leben.
Romanian Mioritic Shepherd Dog
Pyrenean Mountain Dog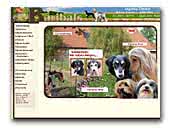 Baribal's VDH/FCI
Baribal's VDH/FCI - Zucht seit 1994
Zeitweise haben wir liebevoll in der Familie aufgewachsene Welpen aus besten Linien abzugeben.

Temporarily we have puppies loving growed up in the family from best lines.
Havanese
Saluki
Afghan Hound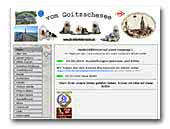 die-bitterfelder-bande.de
FCI Breeder of Old English Sheepdog in Germany. Homepage includes pedigrees, puppies, dogs, photos and more. Warm Welcome!
Old English Sheepdog - Bobtail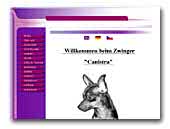 Zwinger Canistra
We breed the small breed Prazsky krysarik (Prague Ratter, Prager Rattler) in Germany with very healthy dogs and original CMKU-pedigree. Sometimes we have puppies - so if you are interested in this - please do not hesitade in contact us!
Prague Ratter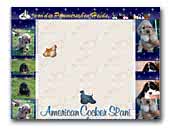 von der Pommerschen Heide
American Cocker Spaniel
Wir züchten ein -und mehrfarbige American Cocker Spaniel. Alle Hunde wachsen im Haus und in der Familie auf. Sie sind lieb und wesensfest. Mit VDH Papieren.
American Cocker Spaniel
« Prev 1 2 3 4 5 6 7 8 9 10 11 12 13 14 15 16 17 18 19 20 21 22 23 24 25 26 27 28 29 30 31 32 33 34 35 36 37 38 39 40 41 42 43 44 45 46 47 48 49 50 51 52 53 54 55 56 57 58 59 Next »