Dog Breeders > Germany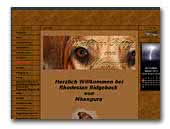 Mhangura Rhodesian Ridgeback
Wurfplanung für Sommer 2011

Wir Züchten gesunde und wesensfeste Rhodesian Ridgeback und haben im Sommer wieder Welpen ab zu geben. Viel Wert legen wir auf den FCI Rassestandard und nachhaltige Sozialisierung unser Welpen.

Gerne beantworten wir ihre Fragen und freuen uns auf ihren Besuch.
Mhangura Rhodesian Ridgeback


We breed healthy and mentally strong Rhodesian Ridgeback and have the summer to put back to puppies. Much attention is given to the FCI breed standard and sustainable socializing our puppies.

We are happy to answer your questions and look forward to your visit.
Mhangura Rhodesian Ridgeback
Rhodesian Ridgeback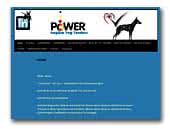 In Power - Boston and English Toy Terrier
You can find us in the north of Germany. Our goal to breed healthy dogs with good temperament. Dogs tested: OHC, eye-sicknesses (yearly), patella, spinal column...
English Toy Terrier
Boston Terrier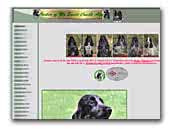 Cocker of My Sweet Castle Alge
Little breed of multicoloured English Cocker Spaniel with maximum one litter a year. All our dogs ddo live with us in our house and family. Even the puppies stay in our home and have the garden as playground.
English Cocker Spaniel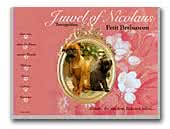 Juwel of Nicolaus
We breed Toygriffons loving and healthy in our family in the countryside.
Small Brabant Griffon
Brussels Griffon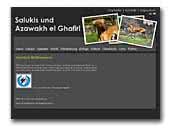 el Ghafiri
Salukis since 1992 and now Azawakh ...
Saluki
Azawakh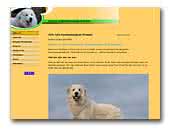 Guerrino of Reckhem's Castle
Pyrenäen Berghund
Pyrenäenberghund - Int.Ch., Dt. Ch., Bundessieger 2009, Polnischer Champion, Erfolgreichster Pyrenäenberghund Deutschlands 2008, 2009 und 2010

Bereits erfolgreiche Welpen & Junghunde auf Ausstellungen (Bundesjugendsiegerin 2010). HD - A2, PL-frei, ED-frei, DOK free, Herzuntersuchung 0.

Besuchen Sie uns auf unserer Homepage und sehen Sie selbst! Ein toller, liebenswerter, ausgeglichener Hund!

Pyrenean Mountain Dog - Int.Ch., Dt. Ch, National Champion 2009, Champion of Poland, Germany's most successful Pyrenean Mountain Dog 2008, 2009 and 2010

Already successful puppies and young dogs at shows (National Youth Champion 2010). HD - A2, PL-free, ED free, DOC free, heart examination 0

Visit us at our website and see for yourself! A great, lovable, well-balanced dog!
Pyrenean Mountain Dog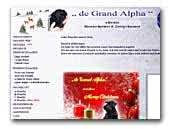 de Grand Alpha
Breeding with competence and passion.
Miniature Schnauzer black
« Prev 1 2 3 4 5 6 7 8 9 10 11 12 13 14 15 16 17 18 19 20 21 22 23 24 25 26 27 28 29 30 31 32 33 34 35 36 37 38 39 40 41 42 43 44 45 46 47 48 49 50 51 52 53 54 55 56 57 58 59 60 61 62 63 64 65 66 67 68 69 70 71 72 73 74 75 76 77 78 79 80 81 82 83 84 85 86 87 88 89 90 91 92 93 94 95 Next »