Dog Breeders > Germany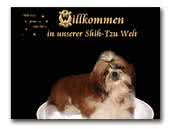 Bai-Shi's Shih-Tzu Kennel
Wir haben eine kleine feine Shih-Tzu Hobby-Zucht hin und wieder haben wir Welpen aus sehr alten bekannten Linien. Unsere Welpen werden mit sehr viel liebe Aufgezogen. wir suchen f├╝r unsere Welpen liebvolle Menschen die Zeit und auch sehr viel liebe f├╝r diese Rasse hat.
Shih Tzu

Cavaliere von Amorbach
You are welcome to visit our little Cavalier World our website. Our Puppies live in our family, in house and in garden.
Cavalier King Charles Spaniel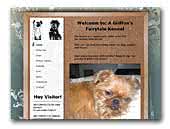 A Griffon's Fairytale
A breeder of Griffon Bruxellois and Petit Brabancon in Germany.
Brussels Griffon
Small Brabant Griffon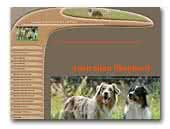 deckaussie.de
Australian Shepherd Deckr├╝den und Welpen-Vermittlung

Wir sind eine "kleine" Australian Shepherd Familie, und haben es uns zur Aufgabe gemacht, interessierte Aussie-Fan's bei der Welpensuche zu unterst├╝tzen. Wir vermitteln regelm├Ą├čig Welpen von ausgesuchten Z├╝chtern. F├╝r Z├╝chter bieten wir Deckr├╝den zur Belegung von zuchttauglichen H├╝ndinnen an.
Australian Shepherd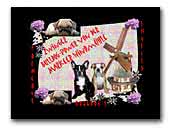 Bulldoggpower von den Markeer windm├╝hlen
Wir z├╝chten englische und franz├Âsische Bulldoggen mit Papiere.Wir legen sehr viel wert auf Gesundheit unsere Bullis haben etwas mehr Nase und sind richtig argill.Besuchen sie unsere HP um mehr zu erfahren.Wir freuen uns auf ihren Besuch.
English Bulldog
French Bulldog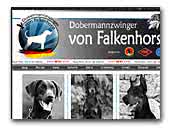 Dobermannzwinger von Falkenhorst
Breeding of the German Dobermann.

Zucht des deutschen Dobermanns.
Dobermann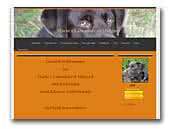 Maelo's Labradors of Midgard
Labrador Retriever
Wir starten eine kleine Hobbyzucht und fangen mit unserem R├╝den Arun-Khan of Amberfriends als Deckr├╝den an... n├Ąheres auf unserer Internetpr├Ąsenz.
Labrador Retriever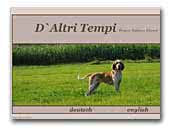 D'Altri Tempi
We are a small kennel located in the north of Germany!
Italian Pointing Dog
« Prev 1 2 3 4 5 6 7 8 9 10 11 12 13 14 15 16 17 18 19 20 21 22 23 24 25 26 27 28 29 30 31 32 33 34 35 36 37 38 39 40 41 42 43 44 45 46 47 48 49 50 51 52 53 54 55 56 57 58 59 60 61 62 63 64 65 66 67 68 69 70 71 72 73 74 75 76 77 78 79 80 81 82 83 84 85 86 87 88 89 90 91 92 93 94 95 Next »