Dog Breeders > Germany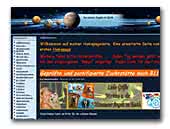 Havaneser Angels on Earth
Liebevolle und verantwortungsbewußte Havaneser Hobbyzucht. Von Zeit zu Zeit haben wir typvolle, wesensfeste u. liebeswerte Babys abzugeben. Unsere Babys werden bestens sozialisiert, geimpft, gechippt und mit Pedigree in die große weite Welt entlassen.
Havanese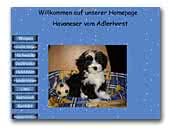 Havaneser vom Adlerhorst
Wir haben in der Familie liebevoll aufgezogene Welpen. Beratung ein Hundeleben lang.
Havanese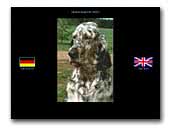 Silvanus English Setters
We are established since 1974 and pride ourselves on being a small kennel that maintains quality with little quantity. Be it for show or pet or hunting the ultimate goal here at Silvanus is to produce well structured and all around healthy English Setters with a stable temerament.

All of our breeding stock has been checked for Hip/Elbow Dysplasia and Congenital Deafness. In order to improve the Silvanus Setters with each generation we produce, we only breed dogs that are free of theese health problems.

All our puppies are well socialized, health guaranteed, microchipped & Baer tested. It is of utmost importance to us that our puppies go to homes where they are treasured for their companionship.
English Setter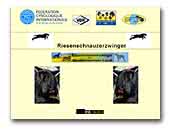 Mecklenburger Land
Giant Schnauzer in black
Welcome to our Giant Schnauzer Kennel of "Mecklenburger Land" (FCI, VDH, PSK). We breed Giant Schnauzer in Germany in black for family, sport and show. We breed Giant Schnauzer of GDR-Line and of Best International Lines.

In our website you can see all of our dogs, pictures, pedigrees and show and sport results. You can see in German language or in other languages (please see of our website left under the counter - Google Translate, select Language -. We are very happy to keep in touch with the new owner of our puppy and to give advice and support if required.
Giant Schnauzer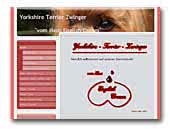 vom Haus English Cream Yorkshire Terrier
Wir züchten seit über 15 Jahren im 1. Deutschen Yorkshire Terrier Club (1.DYC) unter dem Verband für das Deutsche Hundewesen (VDH) in Berlin, diese liebenswerte Rasse und möchten hiermit uns und unsere Yorkies vorstellen.
Yorkshire Terrier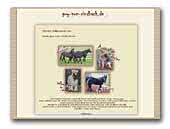 Kennel Guy vom Rindbach
We are breeder since 2000 from the Irish soft coated Wheaten Terrier, and since 2010 from the Australian Terrier. We are member of the VDH /FCI. And the Klub für Terrier in Germany. For more info please visit our web Site.
Australian Terrier
Irish Soft Coated Wheaten Terrier
« Prev 1 2 3 4 5 6 7 8 9 10 11 12 13 14 15 16 17 18 19 20 21 22 23 24 25 26 27 28 29 30 31 32 33 34 35 36 37 38 39 40 41 42 43 44 45 46 47 48 49 50 51 52 53 54 55 56 57 58 59 60 61 62 63 64 65 66 67 68 69 70 71 72 73 74 75 76 77 78 79 80 81 82 83 84 85 86 87 88 89 90 91 92 93 94 95 Next »