Dog Breeders > Germany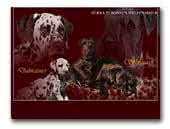 Dalmatiner von den Ginkgo Bäumen
Wir leben mit unseren Hunden auf dem Land ca. 30km von Berlin entfernt. Unsere Hunde haben hier sehr viele Auslauf und Spielmöglichkeiten. Sie Leben mit uns im Haus oder auch im Gartenhaus. Die Welpen wachsen bei uns in einem eigenen Welpenraum mit Welpenauslauf auf. Weitere Informationen und Fotos auf unserer Homepage.
Dalmatian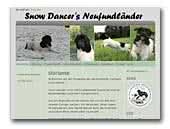 Snow Dancer's Newfoundland Kennel
Our Newfoundland Kennel is registered by ADKN. We have from time to time nice Newfoundland Puppies.
Newfoundland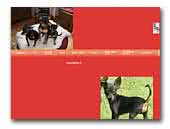 Prager Rattler von Ezzilo
Wir sind eine kleine familiäre Prager Rattler Zucht, über eine Besuch auf unserer Seite freuen wir uns.
Prague Ratter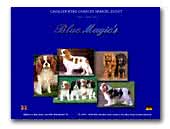 Blue Magics Cavalier King Charles Spaniel
Cavalier King Charles Spaniel from Germany, we live near Cologne. Breed of excellent and healthy Cavaliers, please visit our homepage to see our puppies an the adult Cavaliers.
Cavalier King Charles Spaniel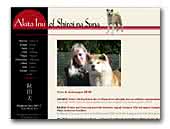 of Shiroi na Suna Akita
Recognized Akita kennel by Akita Club Germany, VDH, WUAC, FCI! We are Akita breeders since many years, our dogs are german champions and world champions. All our dogs are hip scored, eye tested and DNA profiled and with good sozialisation and temperament. Please visit our website to get more information.
Akita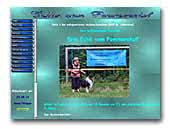 vom Pommernhof Collies
Wir geben unseren Besuchern einen Einblick in unseren noch jungen Zwinger, informieren sie sich über unsere Collies!

The Colley Is A Passion For Life
Collie Rough
« Prev 1 2 3 4 5 6 7 8 9 10 11 12 13 14 15 16 17 18 19 20 21 22 23 24 25 26 27 28 29 30 31 32 33 34 35 36 37 38 39 40 41 42 43 44 45 46 47 48 49 50 51 52 53 54 55 56 57 58 59 60 61 62 63 64 65 66 67 68 69 70 71 72 73 74 75 76 77 78 79 80 81 82 83 84 85 86 87 88 89 90 91 92 93 94 95 Next »