Dog Breeders > Germany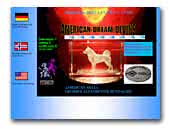 America Dream Devil's - Akitas
Website about our dogs, show results, informations about breed, breeding and puppies for sale, also dogs for stud with photos.
American Akita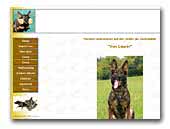 Von Laurin
Leistunsstarke Deutsche Schäferhunde - German shepherds workingline.
German Shepherd Dog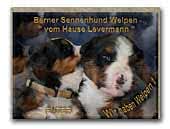 Berner Sennenhund vom Hause Levermann
Wir legen unseren Fokus auf die Gesundheit und das Wesen unserer Zuchttiere. Es werden unserer Hündinen nur Rüden zugeführt, die mit Gesundheit und freundlichem, offenem Wesen überzeugen.

Unseren Hündin Bella ist HD/ED/OCD-frei, zusätzlich ist Bella auf PL und PRA untersucht und frei. Das erwarten wir auch von einem Deckrüden. Die Körperbauten der Zuchttiere müssen sich ergänzen.
Zur Verpaarung kommen nur Deckrüden die beste Eigenschaften besitzen in Frage.

Ein wichtiges Kriterium ist für uns die Gesundheit, ein korrekter Knochenbau, und ein tolles Wesen. Ein weiterer wichtiger Punkt, ist für uns die Schönheit der Berner, hier legen wir grossen Wert auf das typische schweizer Kreuz auf der Brust.

Was ist unser Ziel?
Gesunde, langlebige, schöne, dem Standard entsprechende Berner zu züchten, ist unser Ziel. Dafür suchen wir die Zuchtpartner sorgfältig aus und ziehen unsere Welpen mit sehr viel Liebe artgerecht in Haus und Hof auf. Natürlich werden sie auch mit alltäglichen Situationen bekannt gemacht.

Das unsere Welpen tierärztlich versorgt, und im entsprechenden Alter entwurmt, geimpft, gechipt werden steht außer Frage. Die Welpen und der Zustand der Zuchtstätte werden vom Zuchtwart des BSFD geprüft. Vor der Abgabe in die neue Familie erhalten unsere Babys eine Abschlussuntersuchung vom Tierarzt, nur gesunde Welpen verlassen unser Heim.

Alle bestehenden Zuchtunterlagen, können eingesehen werden, wie z.B. Abstammungsnachweise, HD/ED/OCD/PL/PRA, Richterberichte, Zuchtzulassung.
Bernese Mountain Dog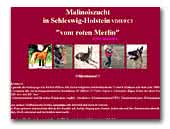 vom roten Merlin
Malinois für Dienst und Sport
Kleine leistungsorientierte Malinoiszucht in Norddeutschland.

Malinois für den Hundesportler, Diensthundeführer, oder als aktiven Familienhund.
Belgian Shepherd Dog - Malinois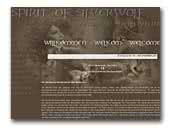 Spirit Of Silverwolf
Altdeutsche Schäferhunde
Unser Ziel sind große, starke, aufrechte Tiere mit geradem Rücken. Absolut unbestechliche, verlässliche, nervenstarke, wesensfeste, robuste und zum Verlieben schöne Bären, die kein Problem mit zwickenden Kinderhändchen haben.
Old German Shepherd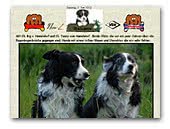 vom Skuddenhof Border Collies
Border Collie's of the Skuddenhof I grow for over 15 years passed this breed me more ale 20 show champions and 25 junior champion's. Success in all sports, as well as riding therapy and rescue dogs. I grow in colors; Red, blue, ee - red, and other colors.
Border Collie

vom Wächterberg American Akita
American Akitas are our love and passion. Our little kennel is situated in the east of Germany and our main purpose is to breed puppies of high quality both in appearance and temperament.
American Akita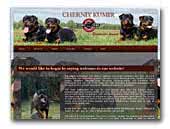 CHERNIY KUMIR Rottweiler kennel
Dogs in our kennel Interchampions, Champions of Russia, Eurasia, Ukrain, Belarus, Kazhahstan, Russian Rottweiler Klub, Young Champions of Russia, Ukrain, Belarus, Polish Rottweiler Club, Russian Rottweiler Club. Winners and prize-winners of biggest shows in Russia, Ukrain, Poland and World (ADRK Klubsieger zuchtschau, IFR World Championship).
Rottweiler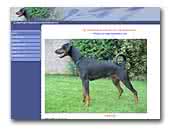 von Apoldastamm Dobermann kennel
Visit our site for information about our dobermann and the achievements. We are a kennel located in West Germany, close to the border of the Netherlands, where we strive for excellence in all facets of the Dobermann breed and sport.
Dobermann
.

.